#MATEO
HOPE. FAITH. COURAGE.
KINDNESS. LOVE. EMPATHY.
Just something that the world needs now. I have tried to show this in this cake.

Old man Mateo's face has been made by drawing inspiration from a similar bas relief sculpture that I found on the internet. I also wanted to add a bit of mixed media magic to the cake and the top and bottom tiers have been inspired by the same.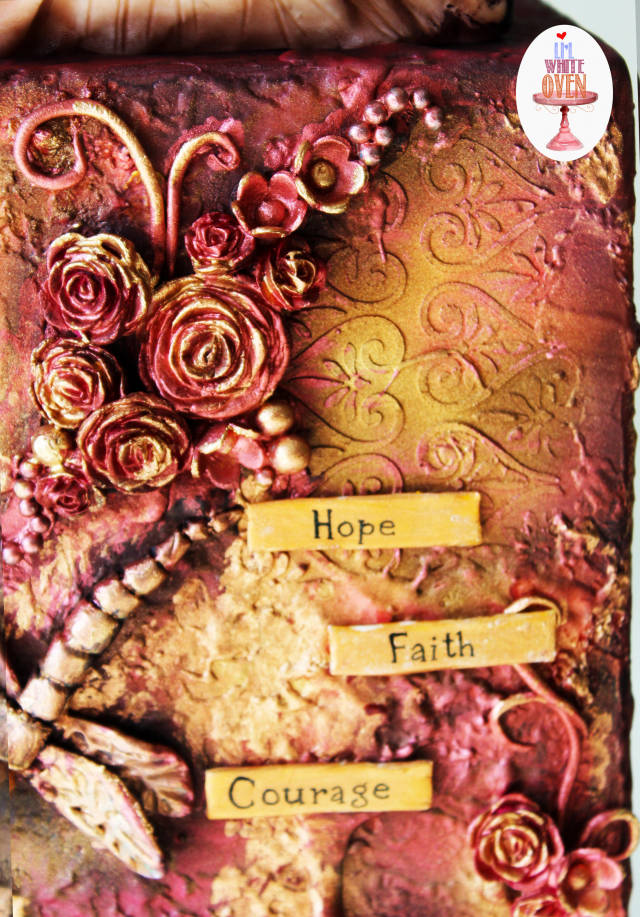 Suffice it to say it wasn't easy for me to create this cake because it took so many re-makes, but I can now safely say that I am happy with the result.
My old man Mateo can have hope, faith and courage.
Made with Magiculata® fondant, Old man Mateo has been created with my own modeling chocolate. Sculpting and stenciling has been done with my favorite Ultimakes® tools. Airbrushing has been done with Magic Colours®
#Magiccolors #Magiculata #Ultimakes #Mateo