Cake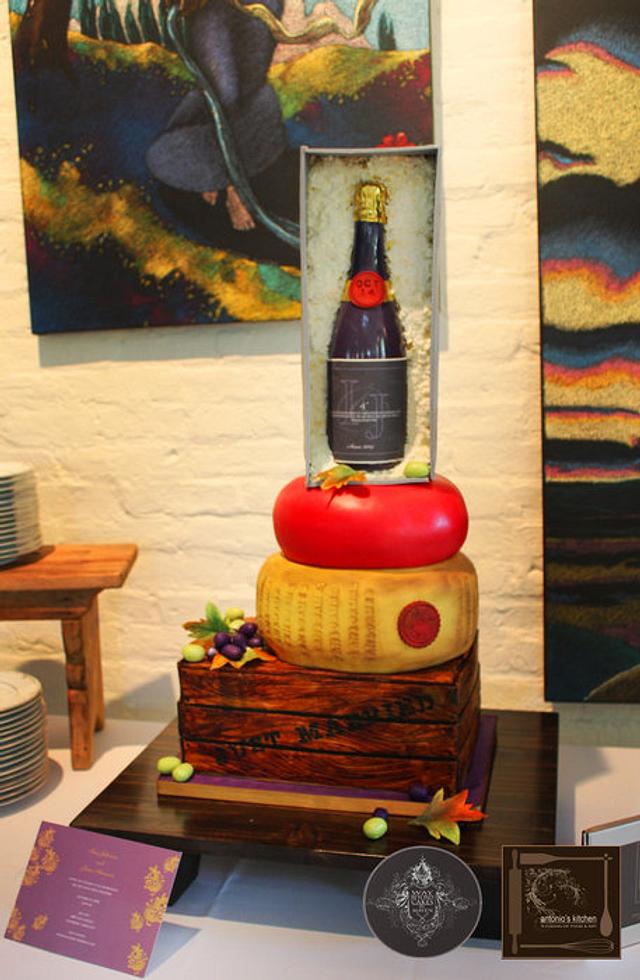 Wine and Cheese Themed Wedding Cake
This is a Wine and Cheese Themed Cake that was made in collaborationg with Myton Ouano of Anotnio's Kitchen.
Myton and I are really close friends ( with each other ) and the couple too, and this was our gift to them.
This is made from all edible materials ( all except the gold foil on top of the bottle )
mostly handpainted details, with the exception of the edible print for the label.
wine cheese crate wedding cake fondant gumpaste bottle party topper anniversary engagement
19