June ("Clarky's Cakes")
posted
about 3 years ago
HAPPY 🎂 BIRTHDAY CHRIS & MEGAN 🎂
Advertisement
Advertisement
HAPPY 🎂 BIRTHDAY CHRIS & MEGAN 🎂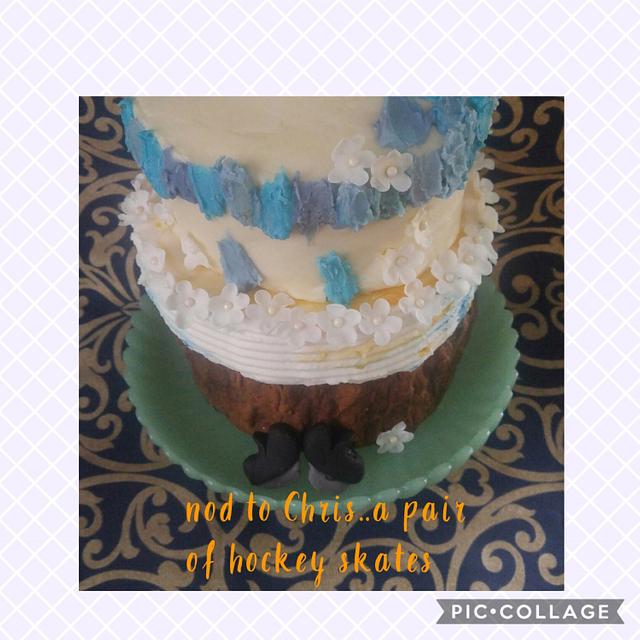 Advertisement
Advertisement

Just a little cake for a family dinner and birthday celebration for my son Chris and d-in-law Megan. Bottom tree trunk is a dummy. Cake is vanilla cherry peppermint, all ganache and buttercream as my d-in-law Megan dislikes fondant. There is a pair of ice skates on the back of the cake as a nod to my son Chris, since it was his birthday too. The last 3 cakes I did were for boys, so sorry Chris, I wanted something fun and pretty.
I know Chris doesn't care, he just wants cake!!! 🤗
I saw a really fun technique by sugar and sparrow on Pinterest that I used for the buttercream swoosh's. Just adapted to what I wanted with different colours. The topper is rose made from a combo of rolled buttercream and royal icing + buttercream.
Creativity is God's gift to us. Using our creativity is our gift back to God. Clarky's Cakes 😎