Cake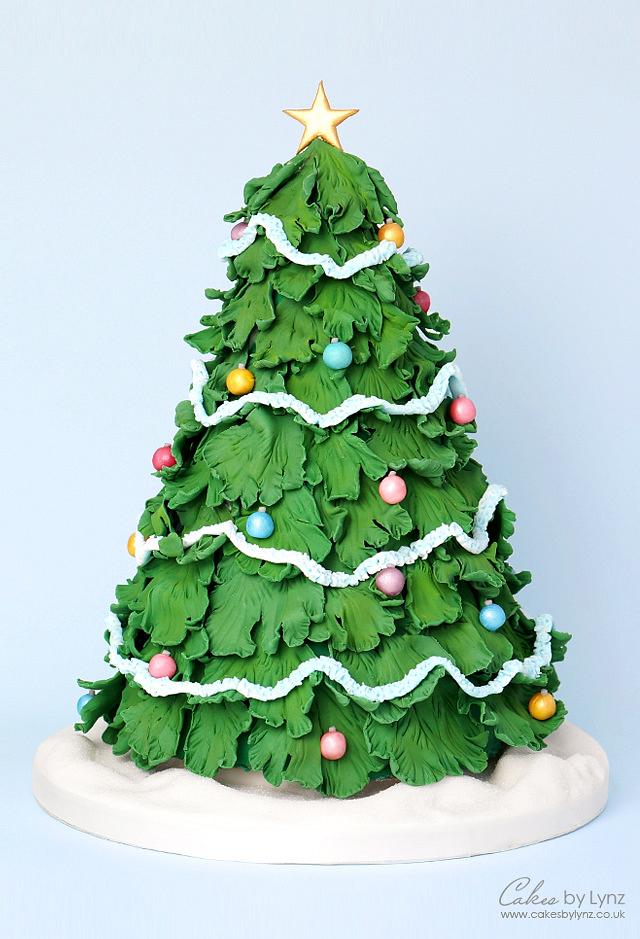 Christmas Tree Cake
Christmas is one of my favourite times of the year for baking, and I have been so excited to make this cake. This cake was made as a cake decorating tutorial on my YouTube channel www.youtube.com/cakesbylynz .
The cake is 12 inches tall and the cake itself is made from 3 – 6 inch vanilla sponge cakes stacked up to give a height of 5 inches. These were then carved into the bottom half of the tree. For the top of the cake I used Rice Crispy treats to make the cone. For the branches I used 3 different sizes of peony cutters. These worked perfectly and once I had added some lines to the edges and through the middle they really started to look like Christmas tree branches.
The Tree was then covered in edible decorations, including these cute little mini baubles. One of my favourite effects was the snow on the cake board. For this I covered white icing with granulated sugar to look like little heaps of snow, and with the tree on top I loved how this looked.
christmas christmas cake christmas tree cake carved cake cake art bauble cake fun cake
3