Cake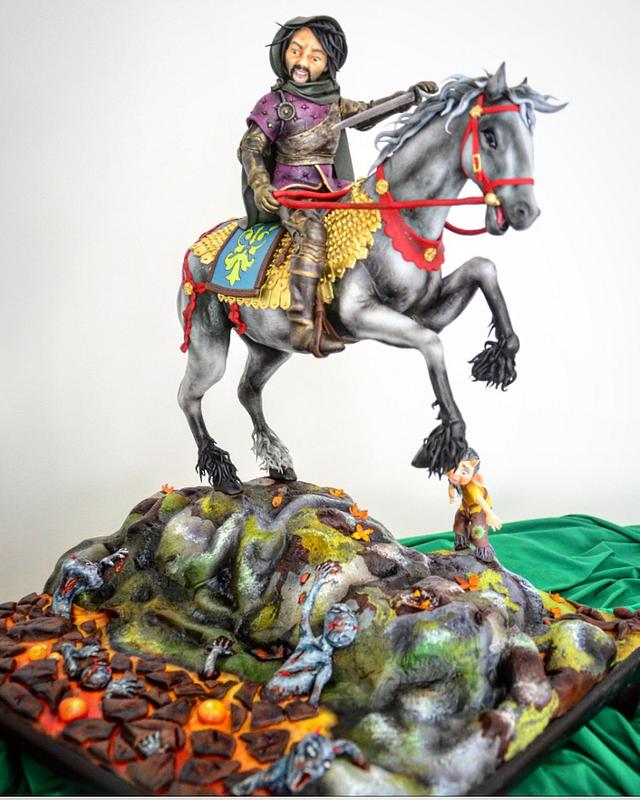 Little Forest Gnome and The Fearless Knight
Luxembourg Culinary World Cup- Gold Medal
Little Forest Gnome and The Fearless Knight
All creatures in kingdom of a charming plane forest are living in happiness. Cute forest gnome and brave knight of the kingdom are close friends in this kingdom. An evil-minded wizard who is jealous of the peace of the forest curses the forest and sends his demons to destroy it all. Demons reach up the forest by magma and start to destroy all the beauty of this unique place.
In this work, confronting moment of the gnome and the knight with the demons is implemented.
sugarpaste 3d modeling figure modelling competition competition piece gold medal cake design luxembourg worldcup
23