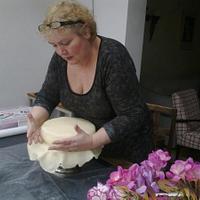 Judith-JEtaarten
posted
over 4 years ago
luxury weddingcake in red, gold and purple
Advertisement
Advertisement
luxury weddingcake in red, gold and purple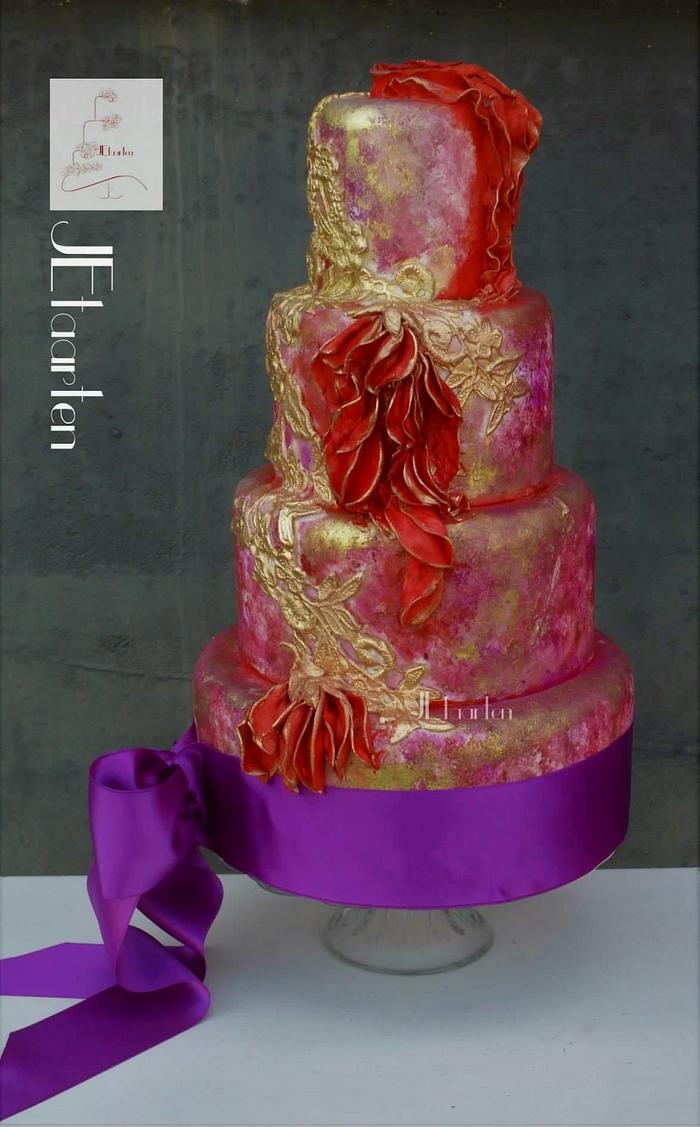 expand all pictures
Advertisement
Advertisement
I was given this picture of a dress; a rich indian brocade fabric in red and lots of gold, and there had to be purple and some pink in it.
So this is what the cake lookes like.
I roughly put on the fondant and dusted with a spongetechnic first a lot of purple, than pink, and red and gold on the fondant.
some lovely lace but not too much and some red ruffles.
I havent seen the bride jet but they were ever so happy withe the cake.
The dress was just for a couple of hours……..
Inside rich cinnamom, mace and nutmeg mousse with mascarpone, cherrycurd and all kinds of berries and almondwater.
JEtaarten-Puur genieten