sCrumbtious Kakes
posted
over 4 years ago
Applez Nature Wedding Cake
Advertisement
Advertisement
Applez Nature Wedding Cake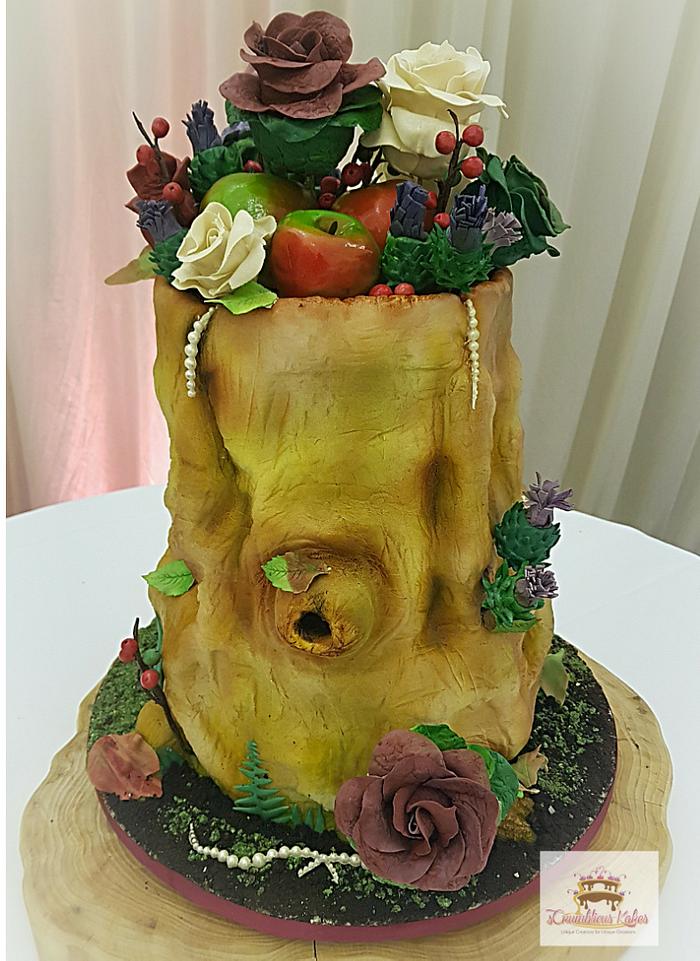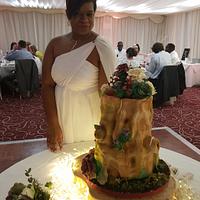 expand all pictures
Advertisement
Advertisement
My good friend got married at the weekend and as the couple have a connection with nature they asked me to create their wedding cake based on that theme including the flowers that would feature on her bouquet.
The cake is made up of 3 flavours – caribbean rum cake, chocolate & whiskey and pinacolada. The apples were made from the cutoffs from the grooms 'Pie' cake that was also chocolate & whiskey in flavour.
The flowers, leaves and berries were made using Renshaw Petal Paste and Squires flowerpaste. The cake was covered in Massa Tincino Tropic and airbrushed using both Sugarflair and Kroma colours. The edible soil and sand were made from crushed oreos and blitzed golden sugar respectively. And deco gel was used to create the small pearl detail.