I'm inspired by art and textures and I fell in love with an embroidery panel featuring crushed fabric flowers and satin ribbon leaves. I had to recreate it!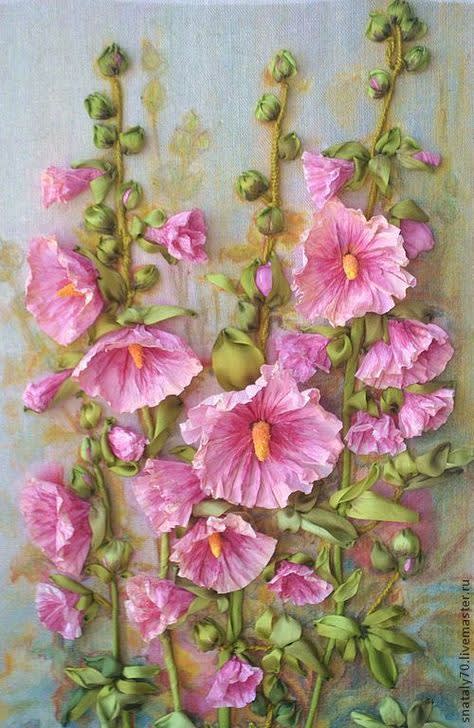 I used wafer paper, gently airbrushed with color, and spritzed lightly with water to make it pliable. Then I folded and crushed the paper strips and pushed it into shape with my hands. The floral stems and leaves are buttercream and gum paste. The stamens inside are little wires that have been dipped in Flexique and then into tiny crushed yellow and white sprinkles.
View more images from The1 Cake Collaboration on facebook.com/The1collab/ .