This presentation cake was so much fun to do for the recent official opening of Oak Furniture Land at Queens Retail Park in Stafford.
The Mayor of Stafford (Councillor Ray Barron) and his Consort (Councillor Jenny Barron) were there to officially open the store.
Store Manager presented my "Dougie The Sunflower" Mascot Cake to the representatives of Douglas Macmillan Hospice and their "Bring a £1 Fundraising Campaign". More info at https://www.dmhospice.org.uk/
Cake is Madeira sponge, shaped to a Flower Pot, that I hand painted the sunflowers, using Saracino cocoa butter and edible colours. Dougie the Sunflower Mascot is Rice Krispie treats, the board features are #Saracino modelling chocolate and digestive biscuit crumbs, for sand.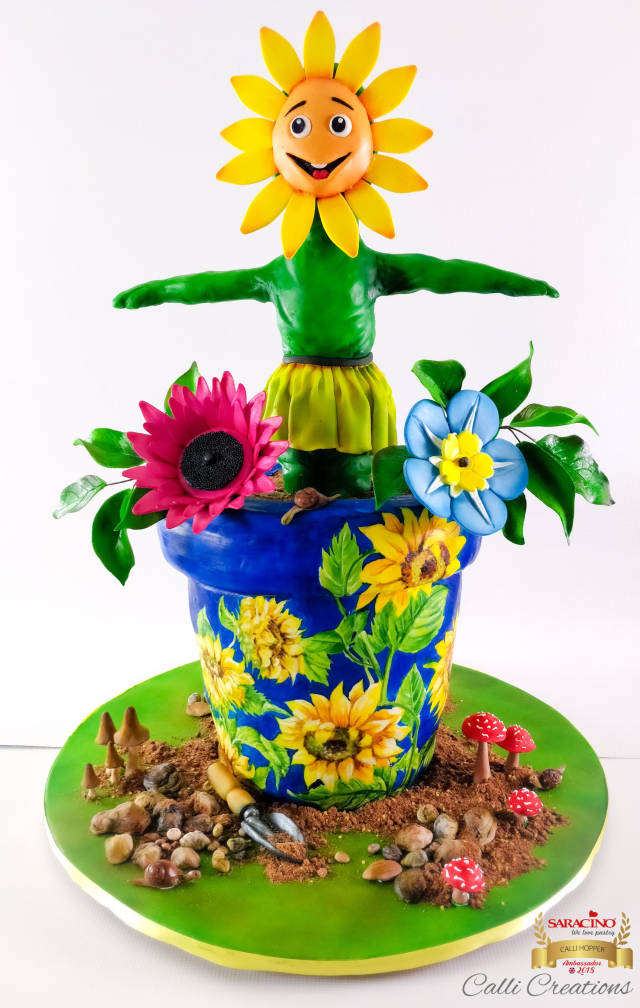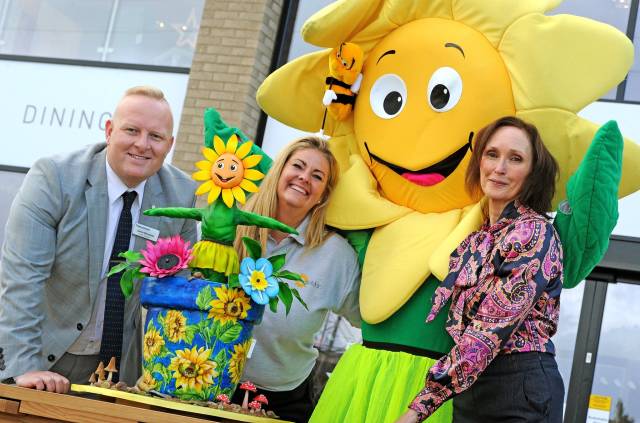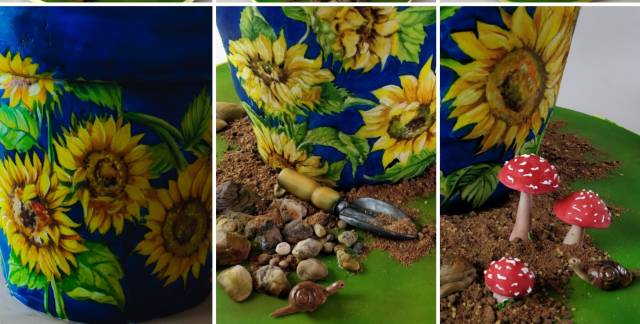 You must never limit your challenges, instead you must challenge your limits