Cake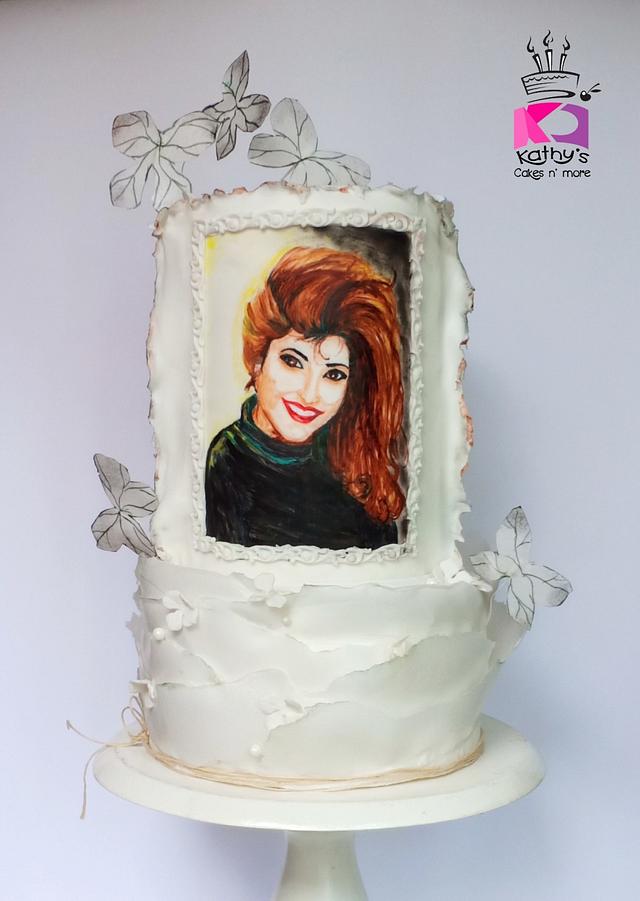 Divya
This is my contribution for the Gone to soon- The cake collective
My Star – Divya Bharti
Divya Om Prakash Bharti (25 February 1974 – 5 April 1993) was an Indian film actress, who starred in a number of successful Hindiand Telugu motion pictures in the early 1990s. Known for her acting versatility, vivacity and beauty, she is regarded as one of the most popular and highest-paid actresses of her time.
It was very shocking to know one fine morning that she was no more. Bharti died on 5 April 1993, aged 19, from head injuries sustained after falling off the balcony of her fifth-floor apartment and it was hard to believe that a beautiful and successful life was gone so soon.
paint brushes fondant modelling tools floral wire & tape edible markers
21