Cake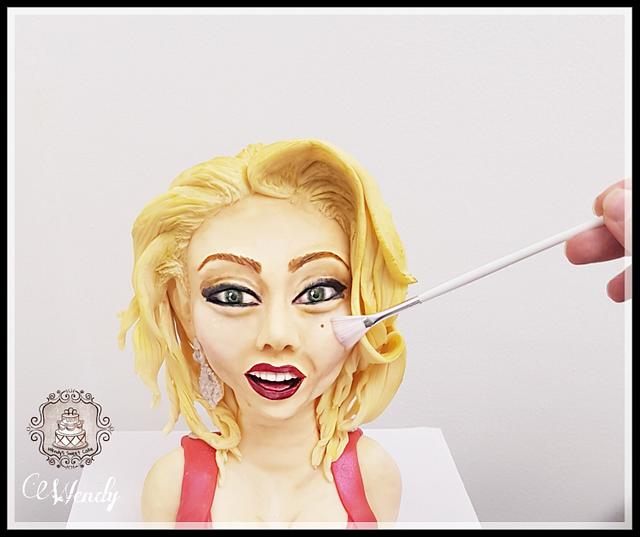 Anna nicole smith - gone too soon collab
My name is Wendy George, from Syria. I'm a mother of one girl. I'm a self taught cake decorator, I started 5 years ago. I developed My skills by challenge my self with difficult shapes technique. I like to do 3D cakes and sculpting figures. I love all kinds of Arts.
My first bust cake is Zenobia The queen of the east.. I made it for Edible Art Splash International online competition.
This piece is My second bust cake. I chose Anna Nicole Smith for Gone to soon collaboration.
Anna Nicole Smith (born Vickie Lynn Hogan; November 28, 1967 – February 8, 2007) was an American model, actress and television personality. She modeled for fashion companies including Guess, H&M, Heatherette, and Lane Bryant.
During the final 6 months of her life, Smith was the focus of renewed press coverage surrounding the death of her son, Daniel Wayne Smith, and the paternity and custody battle over her newborn daughter, Dannielynn Birkhead. Smith died at age 39 on February 8, 2007, in a Hollywood, Florida hotel room as a result of an overdose of prescription drugs.
My page:
www.facebook.com/sweetcakesyria
22