Cake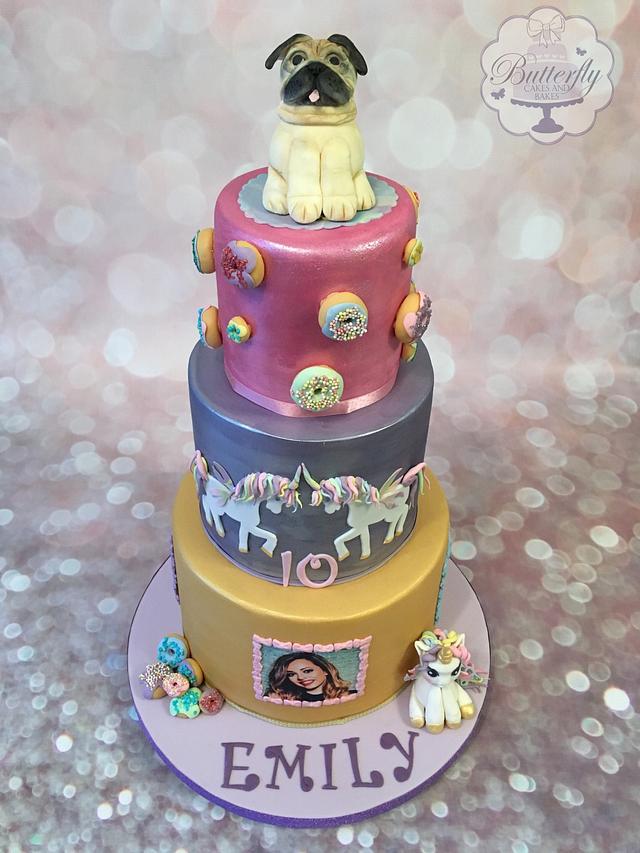 359 4 3
Unicorns, doughnuts, Little Mix and pugs....
My niece is the reason I started to make cakes so every year she receives a birthday cake as a gift from me. For the last couple of years she has been designing her own cake and this year was no exception.
I love the way that in a 10 year olds world unicorns, doughnuts, Little Mix and a pug dog all go together on a cake. It seemed to work too! 💕
I used an on line video by Laura Loukaides to make the pug and a You tube video by Dolce Dita for the unicorn.
Butterfly Cakes and Bakes
Karen
saracino modelling paste massa ticino tropic girls birthday cake unicorn topper unicorn pug dog pug dog topper doughnuts little mix
4