Congratulations to my dear friends Allison and Steven on their marriage yesterday!
For those who may not know, it was Harry Potter birthday yesterday, hence this theme for the fabulous wedding! I was honoured to do their Harry Potter Wedding Cake
Cake was used as a display feature at the venue, so they are dummy cakes (but treated as if real cakes) that I royal iced, then hand painted using Saracino cocoa butter and edible edible dusts. Saracino modelling chocolate and modelling paste was used for the the frames, elder wand, potion bottle and snitch. Roses made from cold porcelain.
What a beautiful day had by all !!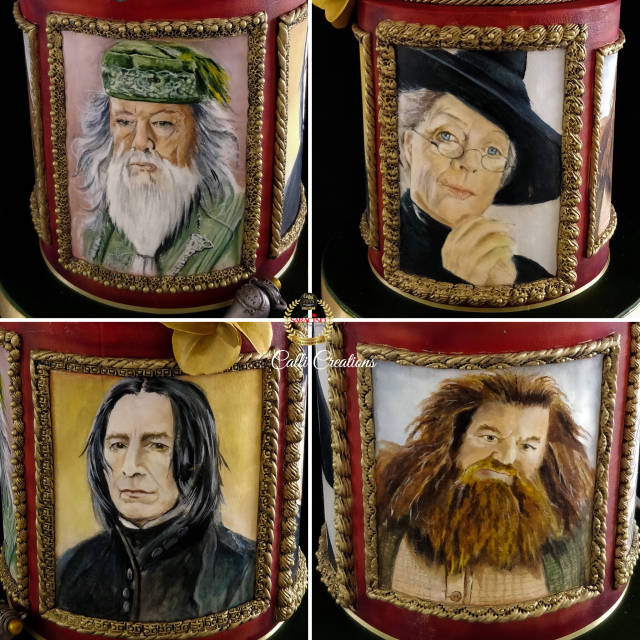 You must never limit your challenges, instead you must challenge your limits