I would like to thank you to Heba M Elalfy for inviting me to this beautiful collaboration. 🙏🙏🙏
My contribution in second Couture Cakers International 2018 collaboration:
inspiration: the famous designer Atelier Versace dress from Hautere Fall 2017 fashion.
I think is very simple, elegant and yet have the taste of glamour inside it, where the colours of gold and black is blended in marble sheet, make the dress have a strong image.
For decorate my cake, I use Satin Gumpaste for create the poppy flowers and
satin fondant black to cover all the cakes. For the colour, I used rolkem powder
colors, and vodkato to create the gold effect on the marble painting.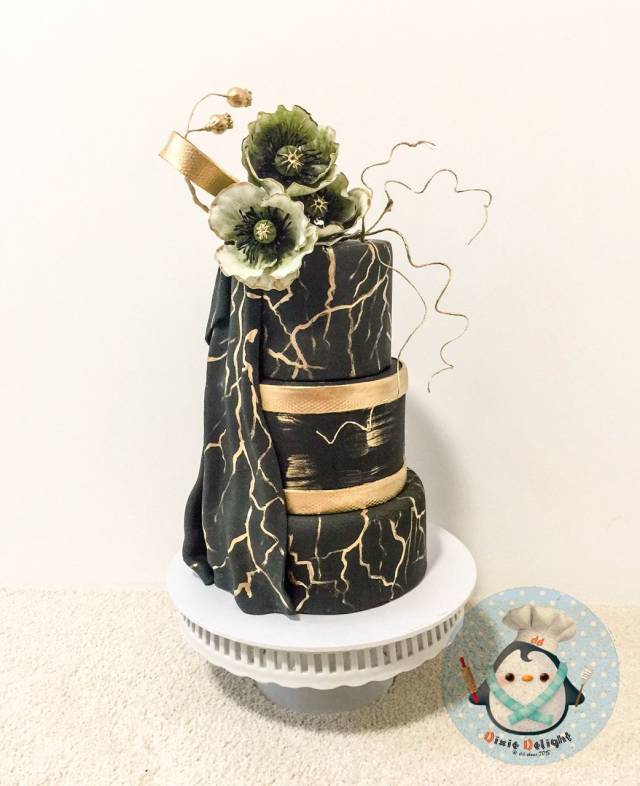 The details:
Coutu
Please head on over see more Haute Couture fashion interpreted to cakes and sugar pieces at https://m.facebook.com/CoutureCakersInternational/albums/1299900813474592/
Hope you enjoy.
Thank you so much 💕💕