Cake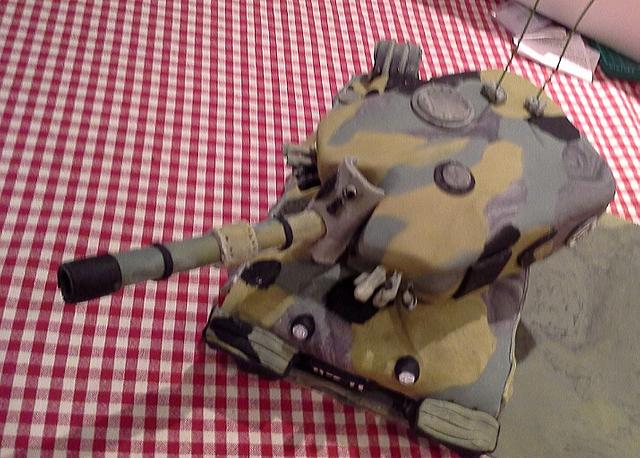 Challenger 2 Tank
Challenger 2 Tank, my 30 year old son who is a World of Tanks enthusiasts requested this for his birthday. For scale I downloaded the tank specifications ( which amazingly are online!) With quite a few calculations I managed the scale.
I really enjoyed making the camouflage fondant and having to come up with solutions to make the tanks features look realistic.
I printed off a number of colour photos of the actual tank from various angles. This was essential part of it.
I used a lovely chocolate cake recipe from Paul Bradford site. It's great to carve and make shapes. My son loved this cake. 2 days to make without the cake making.
2