Cake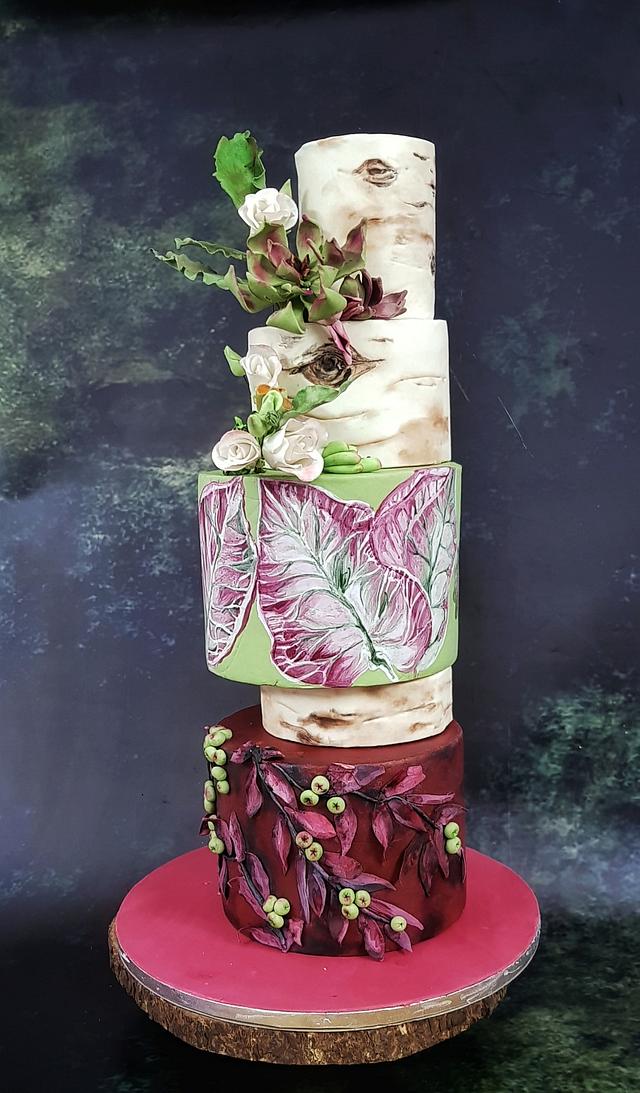 Rustic Garden
This cake was created for a lady who loves her garden. She spends most of her time with her succulents and plants. She grows everything from tiny flowers to large cococasia leaves. Her love is the tiny garden white roses and small bonsai which she has taken care for years.
I've incorporated several techniques on separate layers .
Gumpaste berries and leaves in the last tier…
Handpainted leaves in the middle and the rustic birch plant effect in the top two tiers.
A small arrangement of succulents and white roses with with wild leaves to complete the spray.
#rustic rustic wedding cake succulent hand painted cake garden cake #forest #berries gardening
6