Hi friends!!! I am so happy to share my Hachi dog as a part of a collaboration "Let's Dream Together" hosted by Rosa Guerra.
My partner Khamphet Che-Bui made the Professor Parker Wilson interpreted by Richard Gere.
Hachi (November 10, 1923 – March 8, 1935) was an Akita dog born on a farm near the city of Ōdate, Akita Prefecture, Japan.
Hachi, loved his owner so much that even knowing that he would not return he kept waiting in the same place, at the same time for 9 years until the day of his death.
Since then, Hachi is remembered for his remarkable loyalty to his owner.
And……THIS IS OUR PIECES MERGED!!! TOGETHER!!!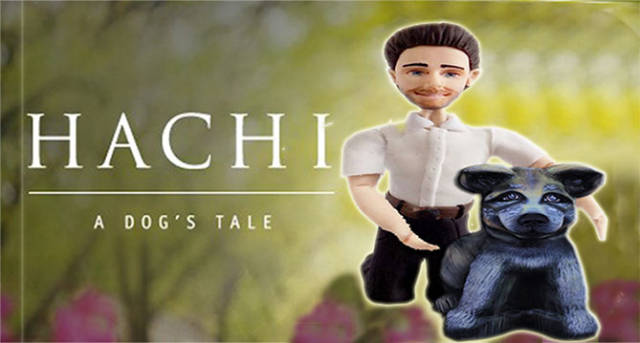 About my piece:
I made a 3d gravity deifying holding cake using Renshaw fondant and Rainbow Dust Colours.
Our last pic, before my Hachi was …you know…eaten….