Had fun with this, ordered to the spec of my dear cousins grandson, Liam… he's already a brilliant little footballer and supports Chelsea, his buddy who shared his party supports Tottenham, so I designed the cake with Tottenham one side and Chelsea the other side . He wanted a Rainbow cake, which is a sponge, layered with alternative layers of strawberry jam and white chocolate whipped buttercream.
Handpainted sketches of Chelsea's Eden Hazard and Tottenham's Harry Kane. Football design and logos also Handpainted on upper tier. Hand made the models sitting on top. I got wonderful feedback of the party, I could sadly not attend as was doing two workshops last weekend. I've been sent fun photos of the party, see attached. Saracino Paste, cocoa butter, colours, modelling chocolate used.
Thank you for looking. I do enjoy kids cakes!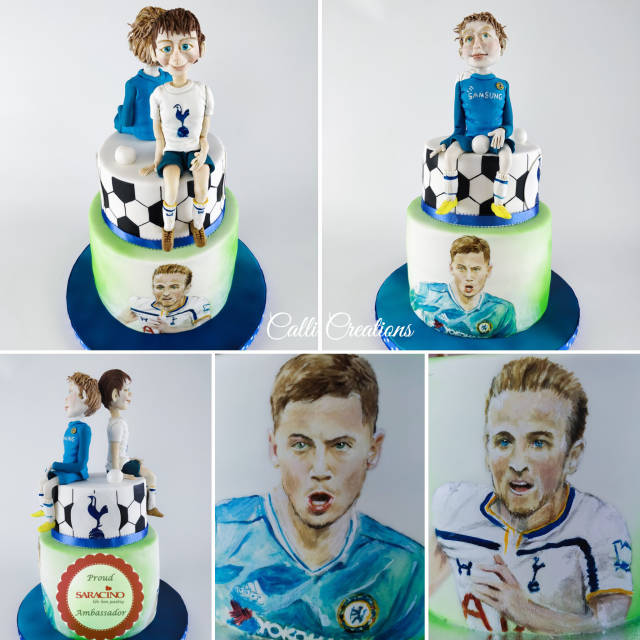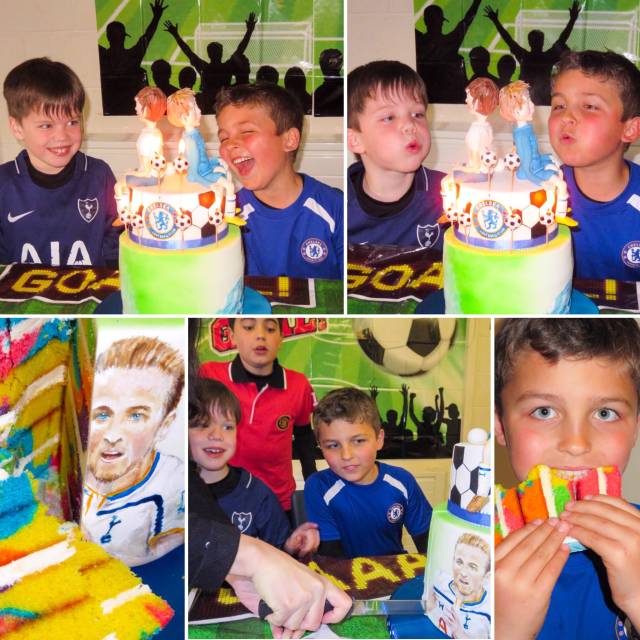 You must never limit your challenges, instead you must challenge your limits