Cake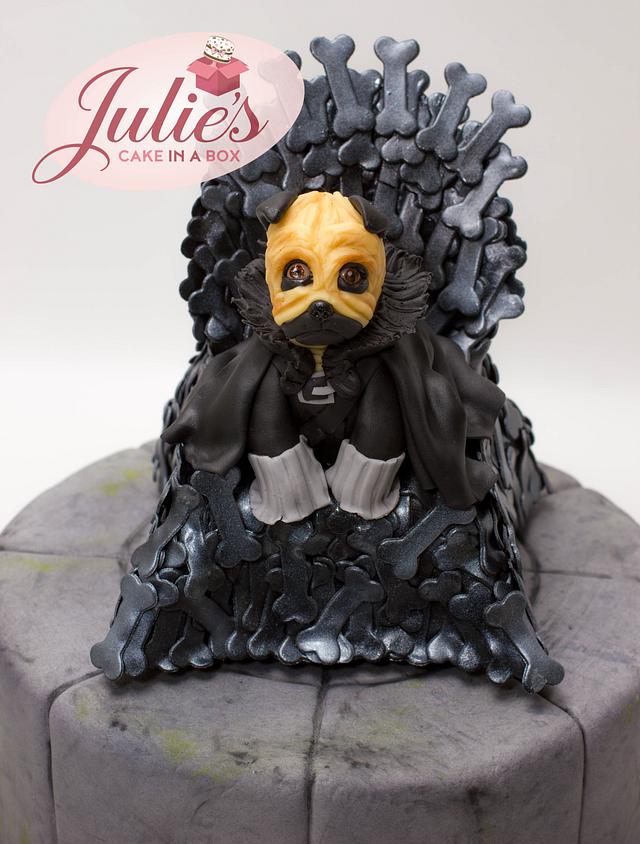 Pug of Thrones
A lot of love and a LOT of bones went into my daughter's 18th birthday cake!
Based on original artwork by DarkLordPug, this is a mash up of her 2 favourite things – Game of Thrones and pugs!!
The Pug, dressed as Jon Snow, is hand modelled with modelling chocolate, and each bone on the Iron Throne was individually cut, before being attached to the edible throne and airbrushed.
For more, please visit my fb page www.facebook.com/juliescakeinabox
or follow me on Twitter @JuliesCake1 – Julie's Cake in a Box
Thanks for looking
Julie
chocolate cake modeling chocolate rkt topper dresden tool acetate smoothers airbrush rolling pin and knife game of thrones iron throne pug pug cake 18th birthday cake
5