Cake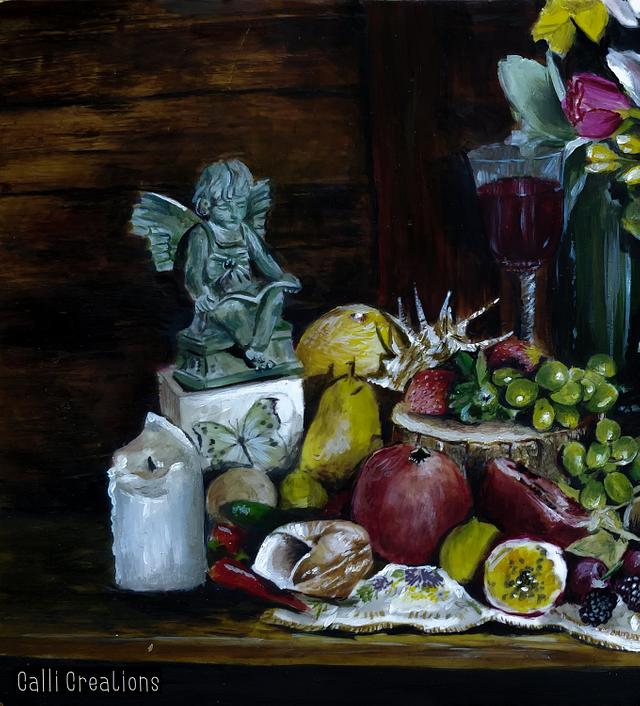 Still Life in Sugar
I was honoured to be a part of this beautful collaboration, with many sugar flower artist around the globe! The theme was Dutch Masters. As time was not on my side to make flowers, I made up my own modern still life reference at home, using bits and bobs around the house which also included my grandmothers hand embroidered table cloth, which you can a little of. I also used angels, shells, flowers and fruit. The wineglass has raspberry juice in it for colour.
All Handpainted , using cocoa butter and edible colour dusts, onto a royal iced, 10" wide, shortbread cookie . Many thanks to Ashley Barbey * of *The Little Vintage Baking Company who masterminded the collaboration.
This took 35 hours to paint, due to it being small and fiddly.
Please visit this link to see all the other exquisite works of art!
https://www.facebook.com/stilllifeflorals/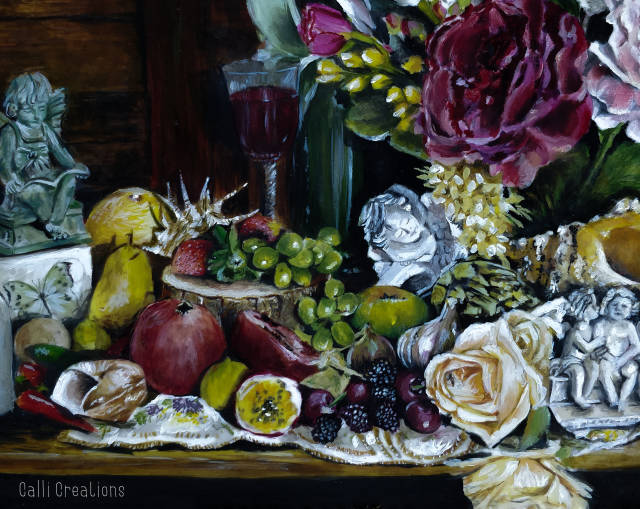 shortbread cookie royal icing cocoa butter edible colours paint brushes piping nozzles piping bag cookie cookieart edibleart still life still life collaboration collaboration hand painted handpainted cookies calli creations calli creation dutch masters dutch masters theme modern still life modern dutch masters shells flowers angels
73