Cake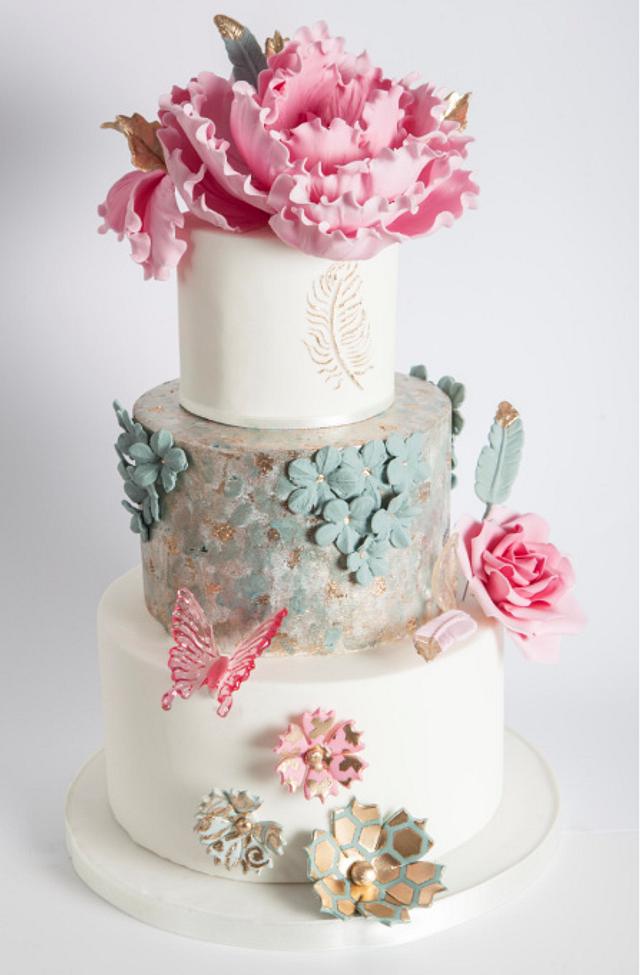 Peony wedding cake
On the first floor there are several types of peonies with leaves and feathers modeled with gold details.
A stencil of glaze painted in gold on the occasion of a delicate feather.
The middle floor is painted with a brush with touches of color in different shades of eucalyptus and gold, with details of leaves in eucalyptus.
On the lower floor fantasy flowers decorated with stencils of geometric motifs painted in gold.
As a detail, a delicate isomalt butterfly seems to settle on those beautiful flowers.
fondant flowers sugar flowers stencil peonies painting wedding wedding cake white isomalt butterflies fondant flowers sugar flowers stencil peony paint brushes wedding wedding cake white isomalt butterflies fondant flowers sugar flowers stencil peony paint brushes wedding wedding cake white isomalt butterfly
10