Cake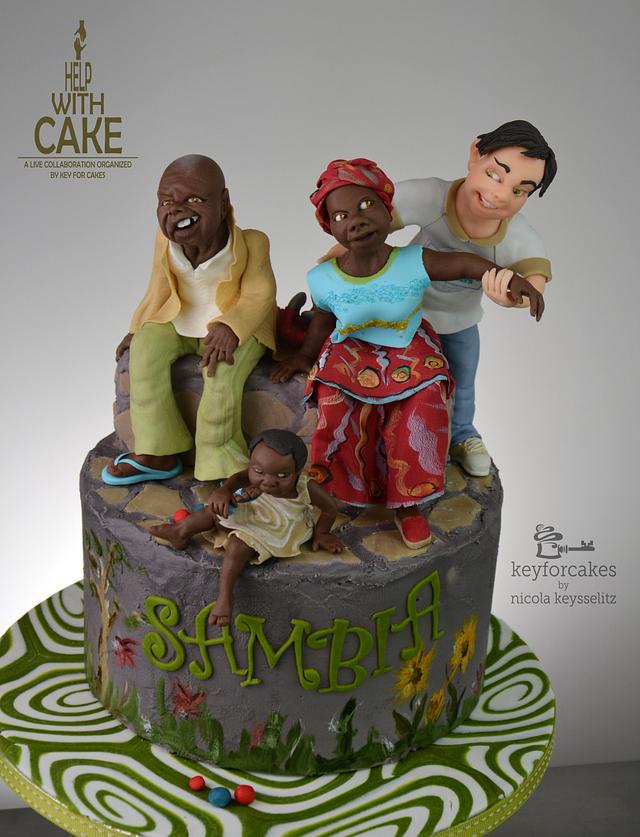 Help with cake - Charity cake
I forgott to post this cake I did for the collaboration "Help with Cake"
"Help with Cake" was a german live collaboration, which took place the first time within the context of the fair "mycake" in Friedrichshafen on Feb 2018. We wanted to draw attention to an organization that supports volunteers going to places where help is required. The World Wide Volunteers (WWV) are based in Friedrichshafen and look after projects from around the world.
The WWV projects provided the template for the works of the ten selected cake artists, who revealed their work at the fair. Following the presentation in Friedrichshafen the 3rd of February 2018, the live collaboration was published in Facebook
The works of the international cake artists could be bought during the fair in a "hidden" auction. The proceeds went in full to the World Wide Volunteers… and we achieved 1275€ !!
My work was about SAMBIA – Cheshire Home Chawama
hope you like it
pastkolor fondant fondant pastkolor hand painted hand sculpted collaboration human modelling human figure charity cake charity collaboration
22