Cake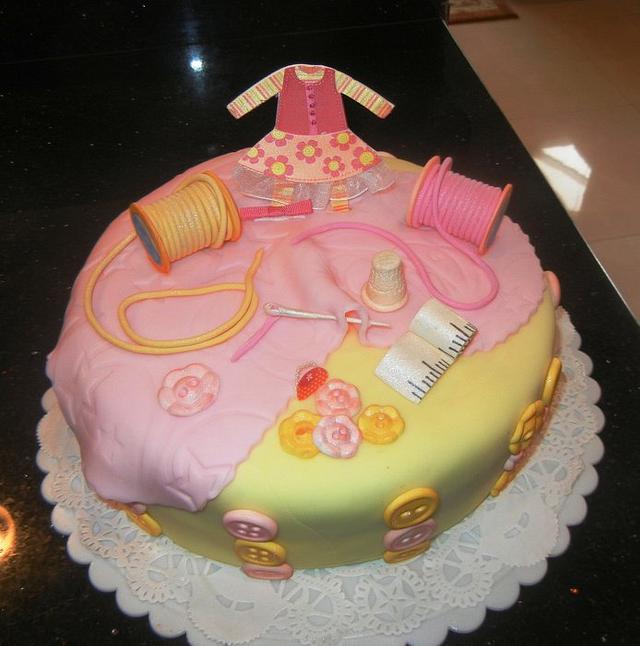 Grandma's sewing cake!
My mom turned 92 years young and in her younger years, she used to sew quite well – so, I decided to make her a cake that would remind her of her youth – all the decorations are gumpaste – this is a white cake (got the recipe from Cake Boss – awesome) with a raspberry filling – very moist and yummy.
I saw a similar cake which inspired me to do this one. I hope you like it.
cake birthday sewing thread needle yellow pink orange white cake almond
4