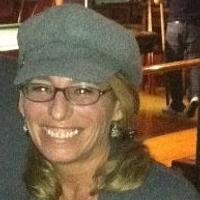 Lori Mahoney (Lori's Custom Cakes)
posted
over 4 years ago
Cuties Spring Collaboration
Advertisement
Advertisement
Cuties Spring Collaboration
expand all pictures
Advertisement
Advertisement
Hi lovelies!
This was my contribution to the Cuties Spring Collaboration. This is a group of friends who met on line (and some now in person) who have been together since we started caking. We lift each other up, tell it like it is and have the utmost respect for each other. I truly love these girls. We do these collaboration to see how far we have come in our journey.
Dont laugh (or do) mine was inspired by my bathroom decor. 😂😂 If you have a free moment we would love you to go take a peek :).
As always, thank you so much for your continued and cherished support I am so grateful!
https://www.facebook.com/Cuties-Into-Spring-945786452238893/
Lori's Custom Cakes