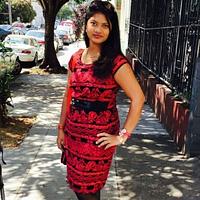 Harshini
posted
almost 4 years ago
Kinstugi crystal geode wedding cake
Advertisement
Advertisement
Kinstugi crystal geode wedding cake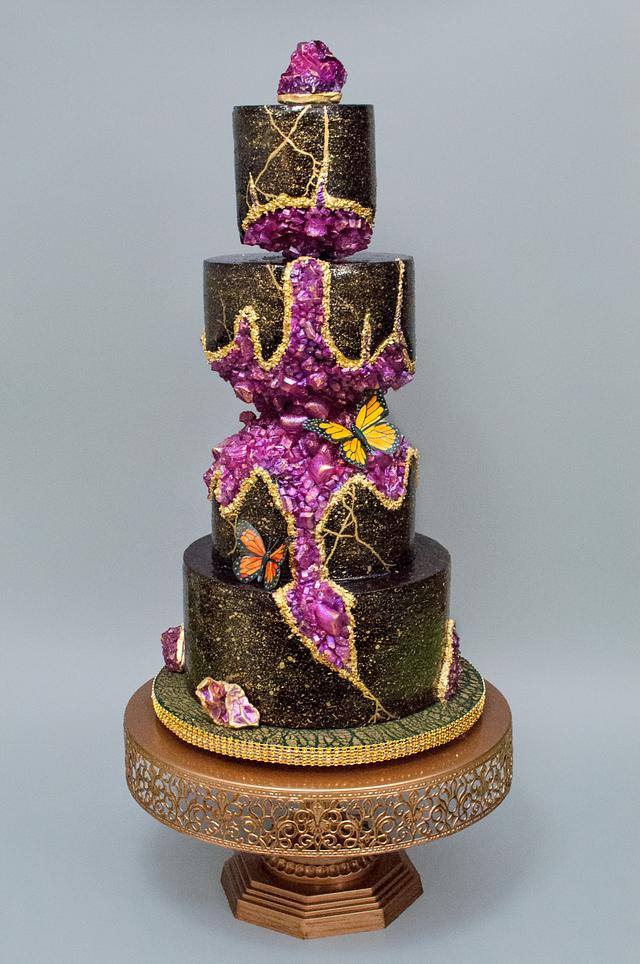 Advertisement
Advertisement
Description: Carved the cake to create natural geode design with impressive crystal center combined with Kintsugi effect to showcase the technique of Japanese practice of fusing together broken pottery with gold.
Techniques used:
1.Carving cake in three dimensions.
2.Glazing fondant with corn syrup and vodka.
3.Airbrushing and manual brush sprinkled paint techniques on fondant.
4.Crackling effect on cake board.
5.Creating geode crystal center with rock candy and isomalt and sticking them with royal icing and piping gel.
6.Handpainted geode.
7.Hand painted gold on royal icing and sanding sugar for kintsugi effect.
8.Isomalt, Gumpaste and Rockcandy geode topper and small accents.
9.Isomalt Gumpaste Amethyst accent on bottom tier.
10.Wafer paper butterflies.
11.Compound White chocolate to create rocky accents.
Honey'z Cake Nation