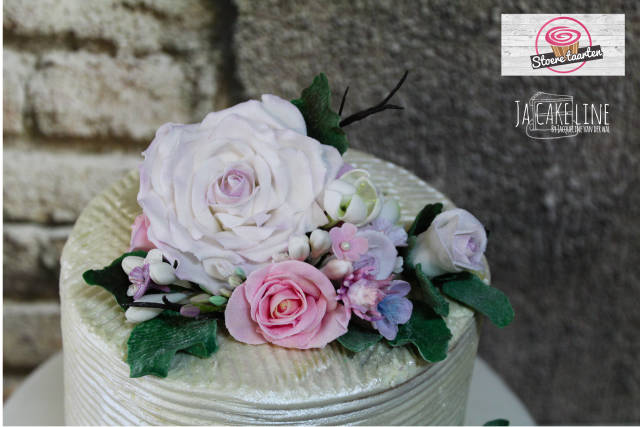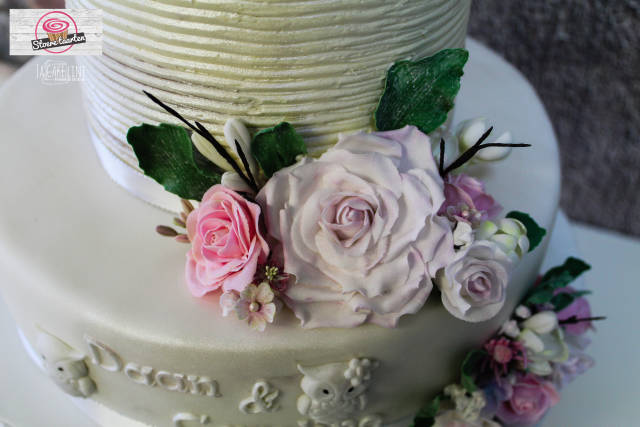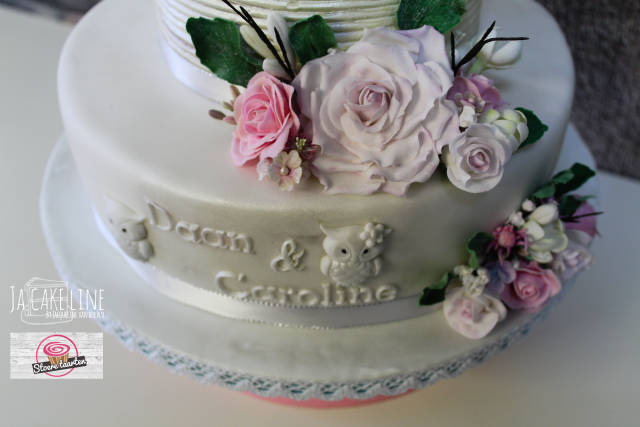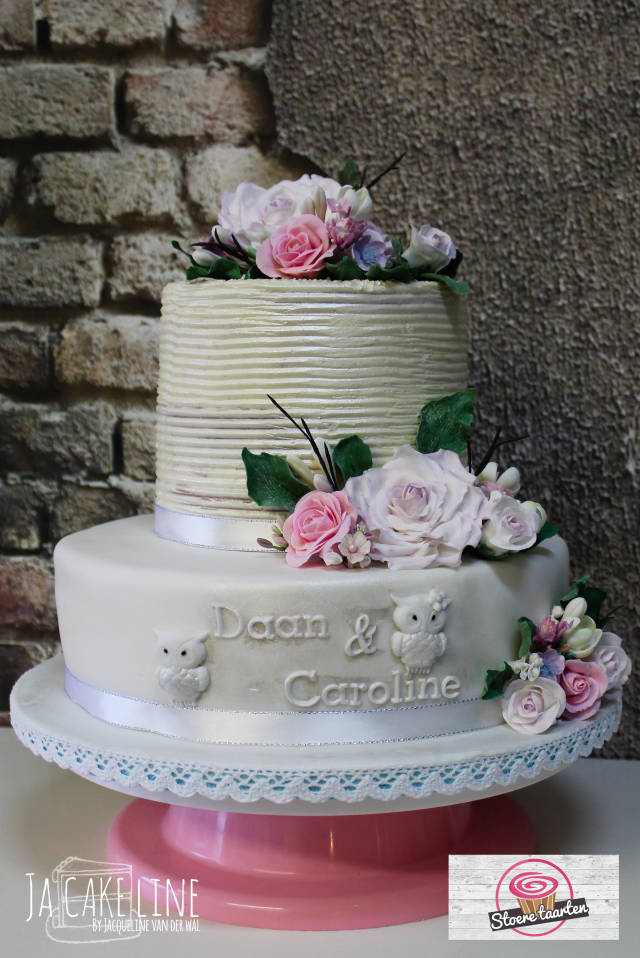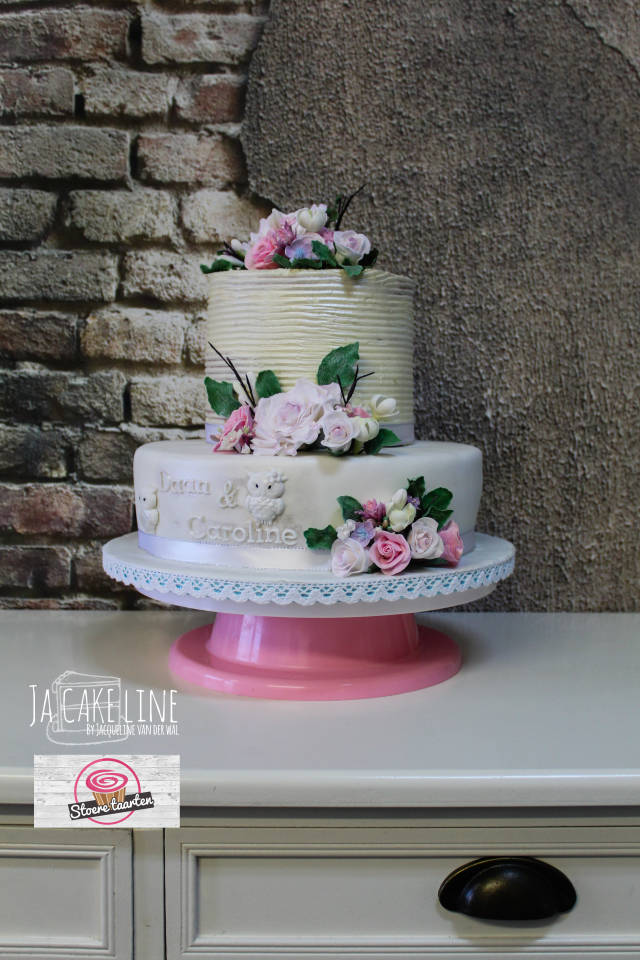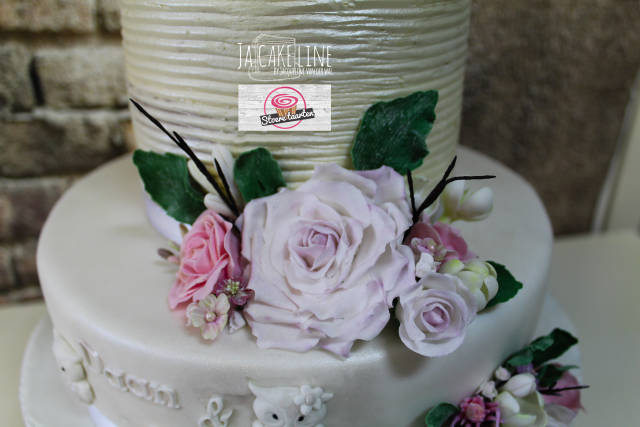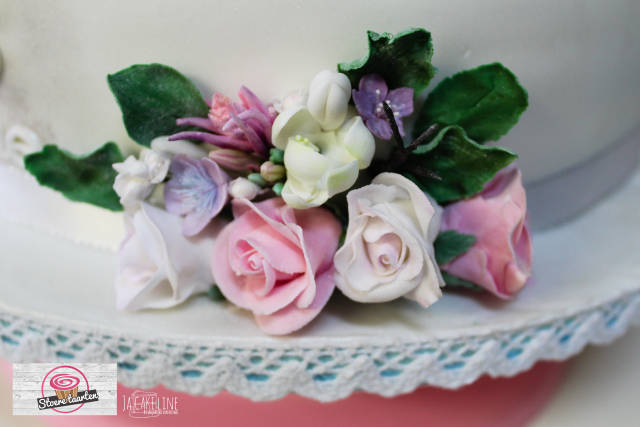 This wedding cake we made for my neighbours son as a surprise .
It is our wedding present to them lets hope they like the present.
The top layer is filled with salted caramel and chocolate mousse.
The other layer is filled with lemon bavarois with fresh lemon.
Carola Brugman – Smits made the cake together.