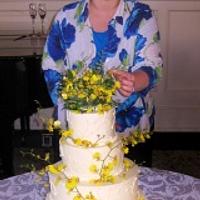 Nancys Fancys Cakes & Catering (Nancy Goolsby)
posted
almost 4 years ago
Topsy Turvy gold,silver, black birthday cake
Advertisement
Advertisement
Topsy Turvy gold,silver, black birthday cake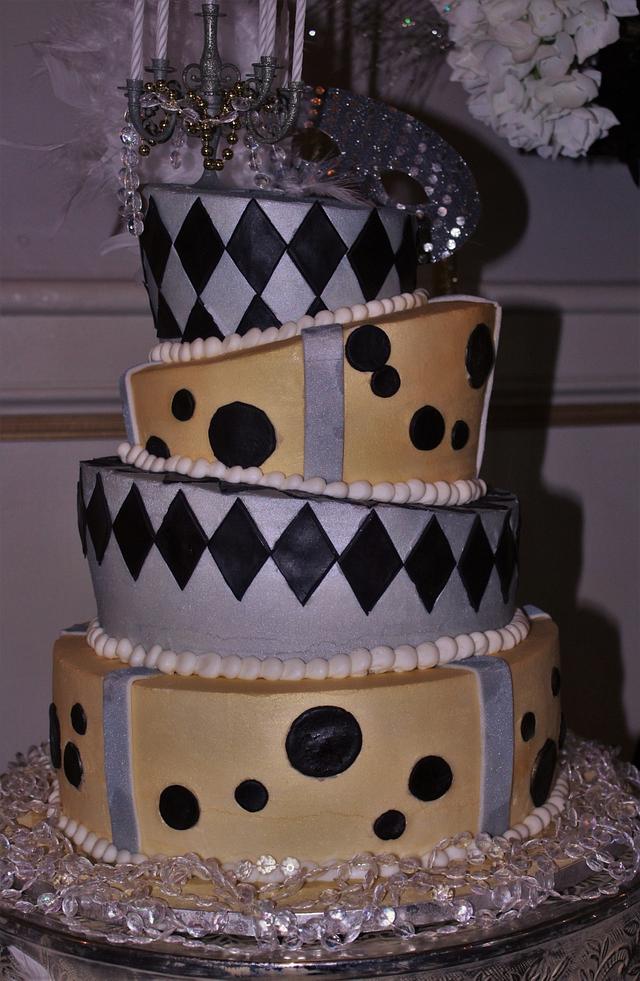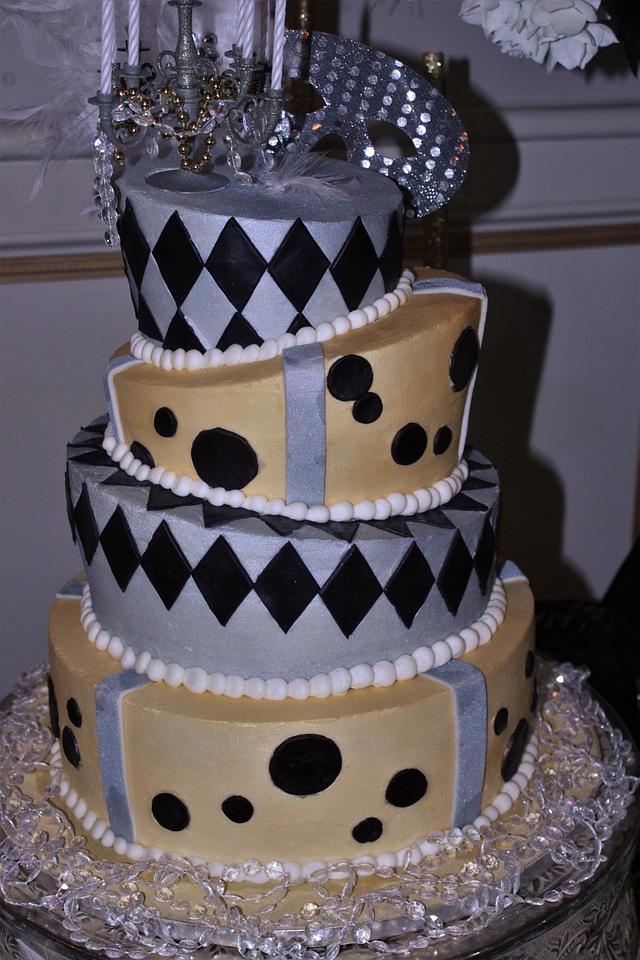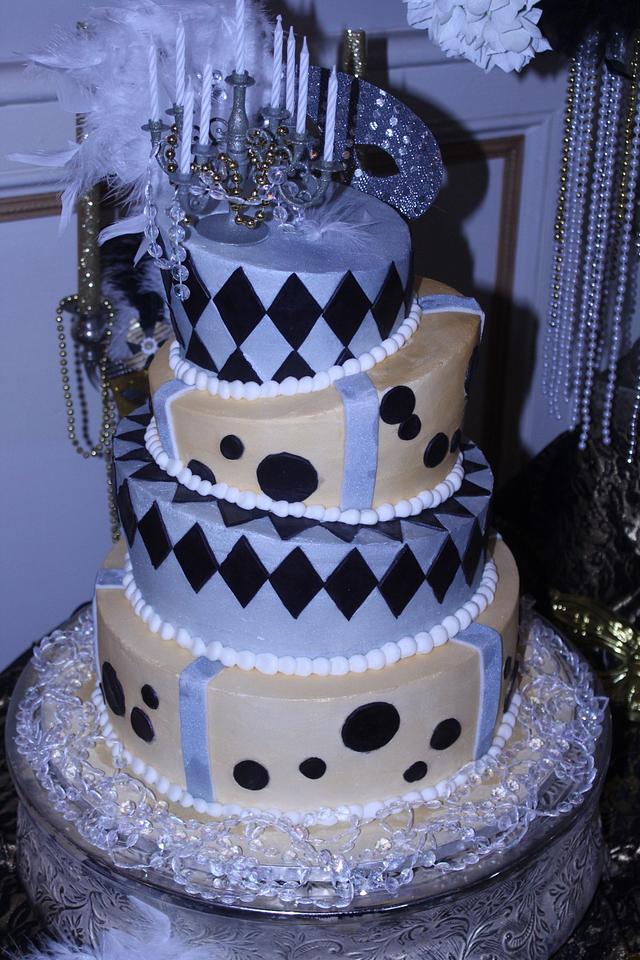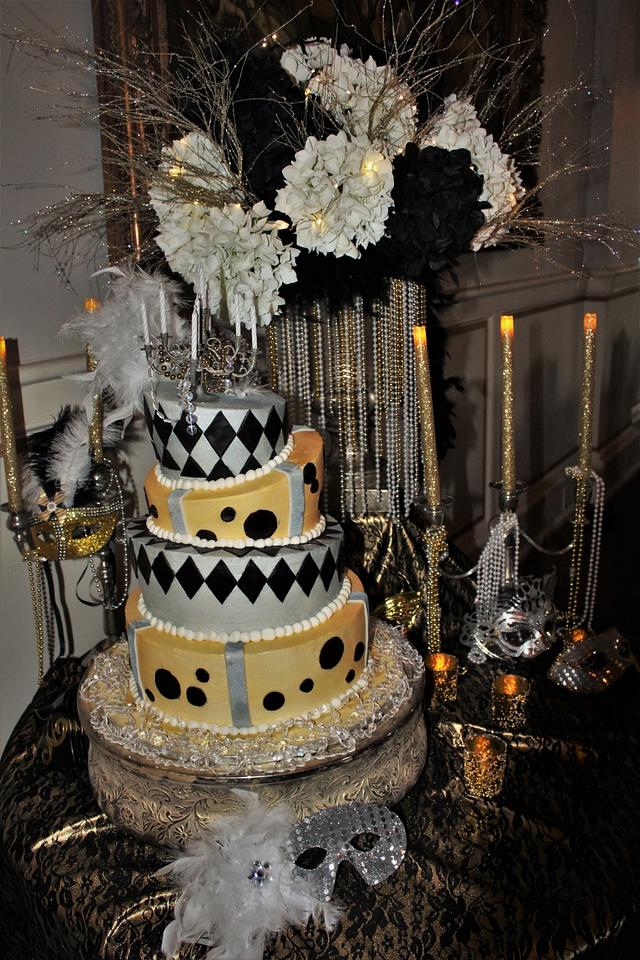 Advertisement
Advertisement
My first topsy turvy cake. It was a learning curve, but I think I accomplished what a I set out to do. As long as the customer loved it, I was very happy about that!
I frosted all four tiers in Buttercream. Carved out the space to make the plates sit level (This is the optical illusion I did not know about in this cake assembly). Now it makes total sense, as I was so worried about how this works. I thought Whew!
Then I airbrush sprayed the tiers alternating gold and silver.
I cut out the black fondant diamond and circle shapes, and of course placed in a airtight container. Then I measured and cut the strips, and airbrushed with gold/silver.
Since the airbrush on the sides of the tiers had to dry first, then I applied a little water on the back of each piece making sure the edges were all covered as well.. this is a little hard handing the sprayed pieces not to get the front of them wet and spotted.
After lining up and placing all pieces, I took all tiers separate and stacked them while there, Finished off buttercream beaded boarders in white. She had cake topper, masks, and clear strands of beads I placed around the base of the cake. I had the cake stand that was silver lightly sprayed with airbrush gold.
Nancy (Nancy's Fancy's Cakes & Catering)