Meringue
posted
about 5 years ago
Caker Buddies Valentine's Collaboration - Couleurs de l'amour (Colours of love)
Advertisement
Advertisement
Caker Buddies Valentine's Collaboration - Couleurs de l'amour (Colours of love)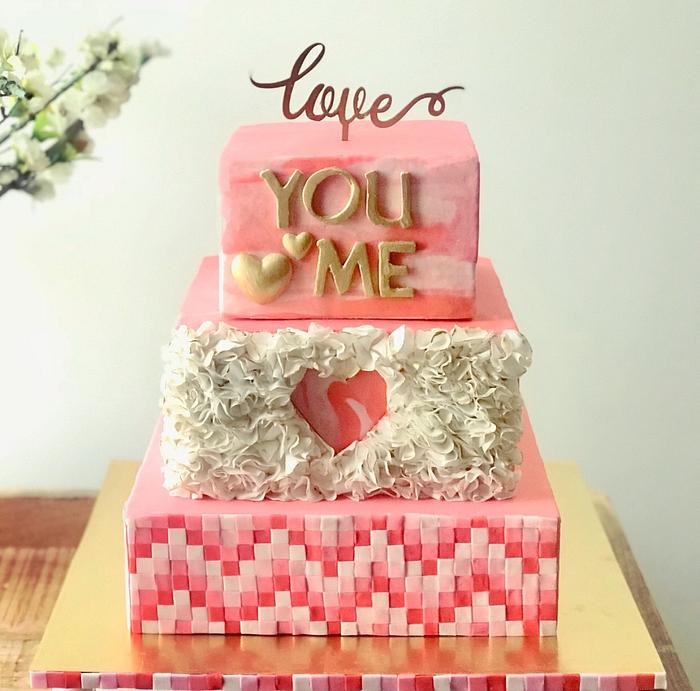 Advertisement
Advertisement
The inspiration behind this was the colors and elements that represent love and togetherness
"The color pink represents romance and charm. Hot pink is used to communicate playfulness, while light pink is used to communicate tenderness. The bottom tier shows all shades of pink with each square pasted individually to show a gradient.
Ruffles and frills have been associated with romance since the days of knighthood when a knight rode into battle with a ribbon or scarf given him by his lady fair. The heart stands for the most profound and noblest of human emotions – that of love. Through ages, it has inspired millions to rise above the mundane cares and to get lost in the thought of their beloved. The middle tier depicts romance using hearts and ruffles.
The top tier tries to depict togetherness in the simplest form"