Cake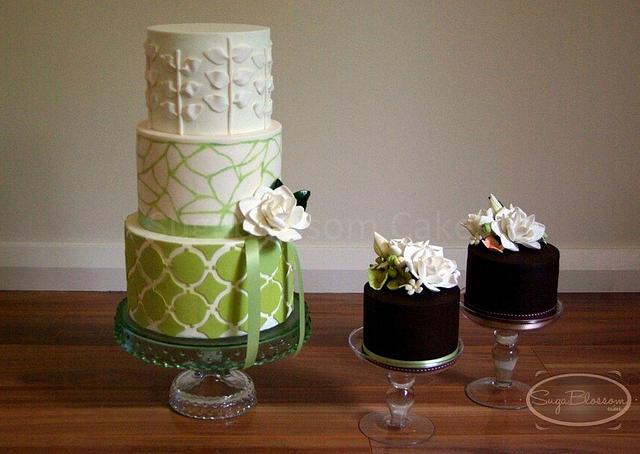 Eden
This cake was created as part of a photoshoot for Eden Day Spa Camden. Aside from incorporating some green into the cake, there was no particular brief.
The gardenia is handmade from petal paste.
Tiny leaves have been placed vertically on the top tier, the middle tier and is handpainted and the pattern on the bottom tier is a Jill Rosenwald pattern and has been handcut in fondant using a scalpel and lots of time!
The mini cakes are inspired by the amazing Jacqueline Butler of Petalsweet and of the flowers on these have been handmade from petal paste also.
green jill rosenwald moroccan handpainted gardenia wedding birthday cake
5