Cake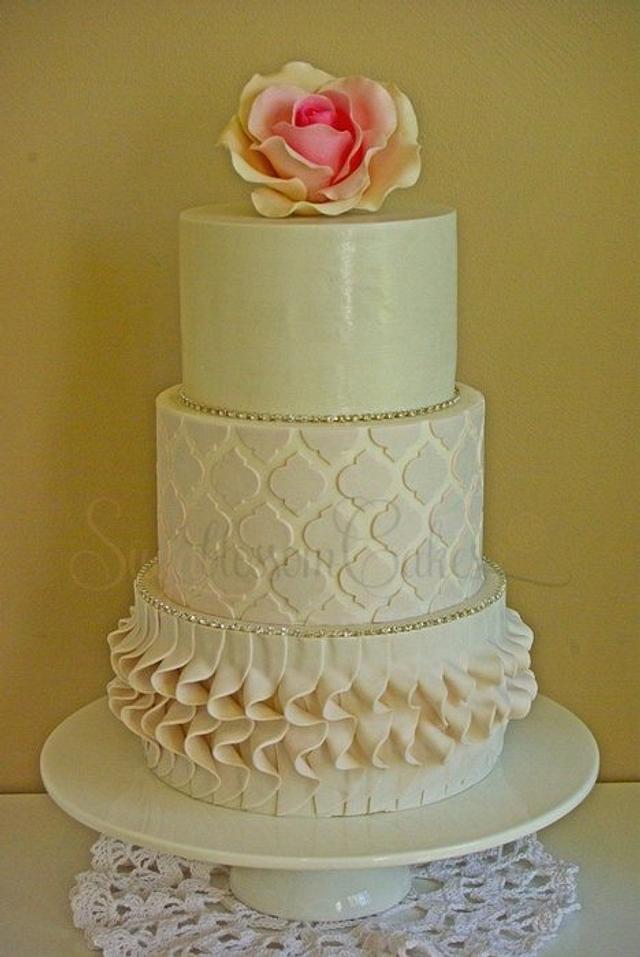 Pretty In Pink
Pretty in Pink was created for a feature in the Knot Magazine.
The brief was to create a 3 tier fabric inspired cake containing ruffles in pink and this is what I came up with.
The rose is handmade in gumpaste and the top tier has been painted with a pearl shimmer.
The pattern on the middle tier is handcut using a scalpel and a pattern that I created and is inspired by modern moroccan lattice fabric.
The base tier is inspired by a ruffled skirt that I fell in love with a little while back.
ruffles pink lattice moroccan rose wedding birthday christening pearl cake
13