What an honour to be asked to collaborate with a few cake artists to make a few flowers for my beautiful friend, wedding cake recently (Bobbie-Anne, of "For Heavens Cake")
Please note: this is NOT MY CAKE. I only did top tier flowers
My flowers (roses and fillers) are all on top tier. All made from cold porcelain, which we agreed on as Bobbie-Ann wants to keep them and it also made it a lot easier for transporting as sugar is so fragile.
I've added her photo of her stunning wedding cake for you to see what the other amazing cake artists did.
We all wish Bobbie and Dean the very best for the future in their blessed union.
You can visit Bobbie's page on Facebook page: https://www.facebook.com/bobbieforheavenscake/
Cakes decor page:
http://cakesdecor.com/bobbie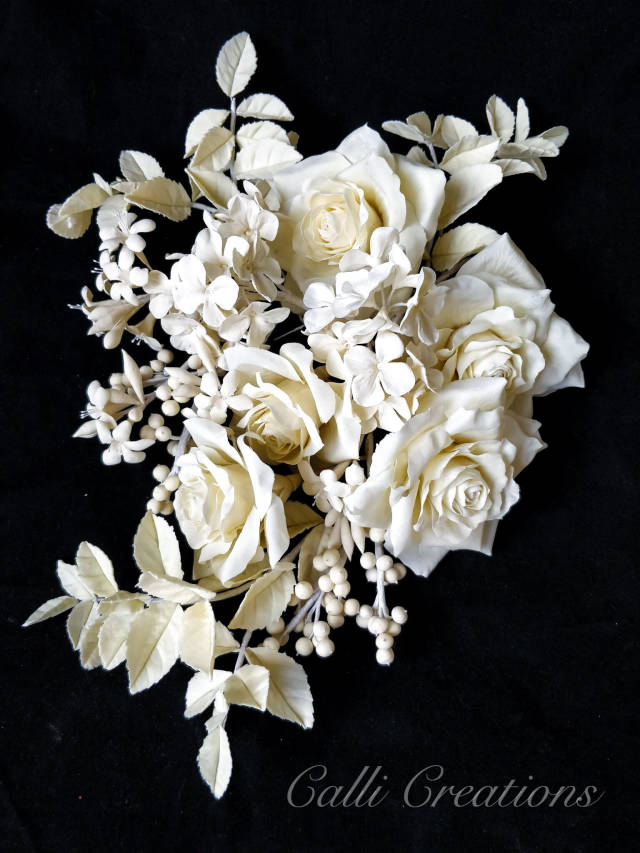 NOT MY WEDDING CAKE. I just did top tier flowers.
Thank you for looking xx
You must never limit your challenges, instead you must challenge your limits