Cake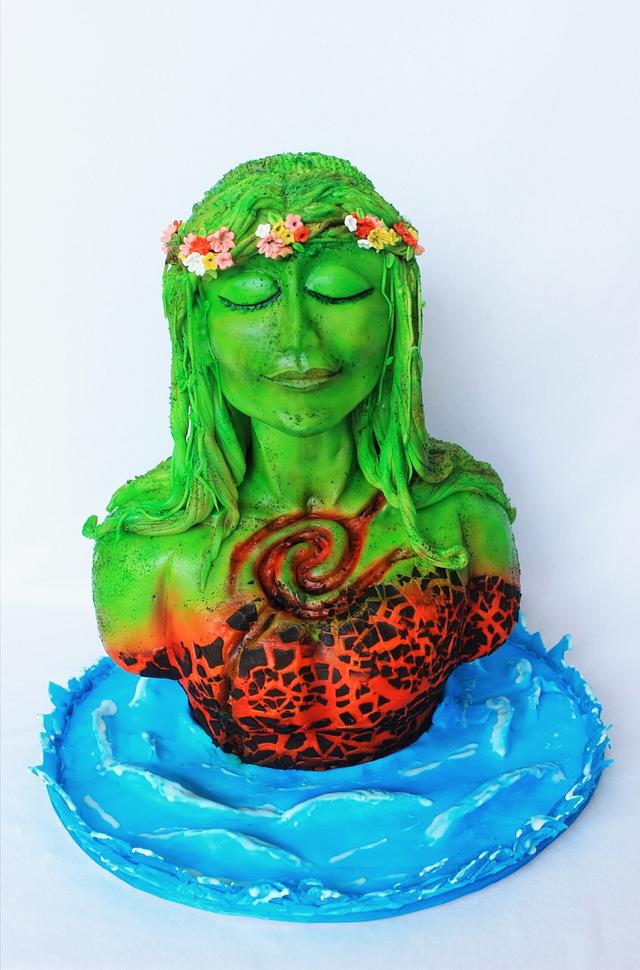 Cakeflix collaboration - The Transformation
Cakeflix collaboration helped me to push my boundaries to create my first Bust Cake – inspired from the animation movie Moana.
Moana finally succeeds in bringing back the heart from the Demigod who stole it from Te Fiti -the earth goddess which in turn would bring prosperity to her island.
Through this cake i have tried to symbolically bring about the slow transformation process that must have taken place as the heart was finally fitted back where it truly belonged. The image is purely a creation of my imagination as it could be perceived.
For so many reasons this cake is so special to me – my first ever Bust cake, which was my long time wish to make such a carved cake and then for the first time I have tried using airbrushig.
15