Cake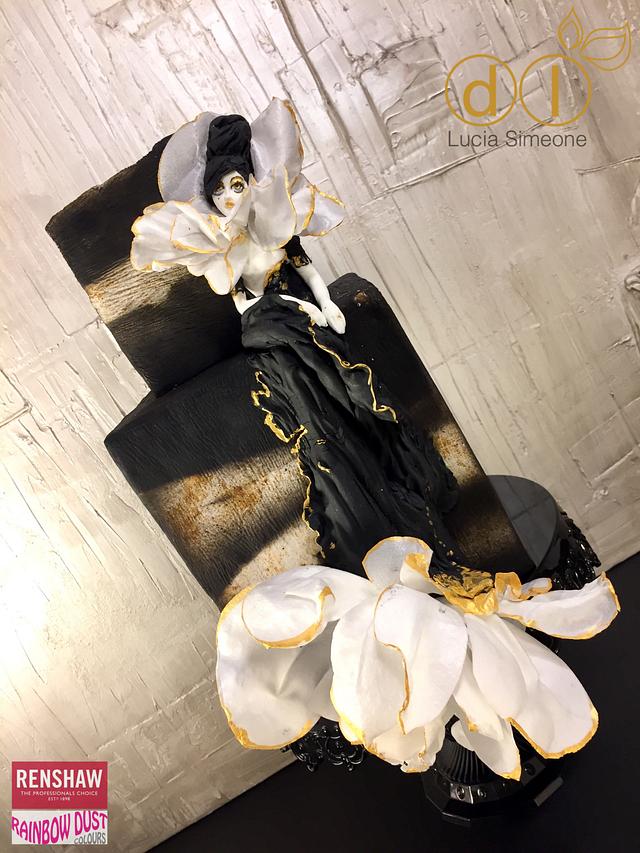 Wedding Cakes Inspired By Fashion A Worldwide Collaboration
Facebook Page: Lucia Simeone – DolceLulù
My designe was inspired by Magia 2000 Italy, designers Mario Paglino & Gianni Grossi
A romantic dream.
Like all the girls I've always loved Barbie.
I loved dressing up Barbie in my own way and combing them with chignon on the head, like the light ballet dancers
I've always loved black-haired Barbie, for my hair is black.
This is my idea of Barbie, as I would like her to have.
Romantic and dreaming. A long soft black dress, a blooming flower. A romantic and gentle Barbie like a white flower
To make Barbie and Dress I used Supar Past and Gum paste then hand painted with food colors.
The neck and the final part of the dress are made of wafer paper. The effect is typical of all my creations in wafer paper that looks like hand-painted silk.
24