Cake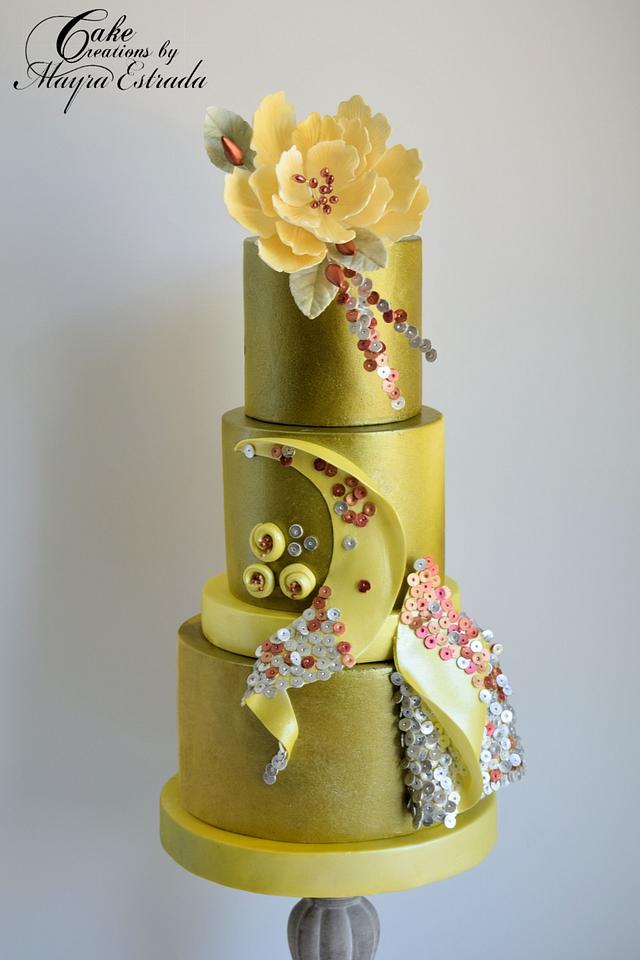 Wedding Cakes Inspired by Fashion A Worldwide Collaboration
My design was inspired by Magia 2000 Italy, Designers Mario Paglino & Gianni Grossi.
I instantly fell in love with the color combination of my inspiration. I wanted my wedding cake to be different with bold yet warm colors. The yellow design in the front has an ecliptic yet modern feel with touches of sequins in a variation of colors scaling down. It was a bit of a challenge to come up with a design as I wanted to incorporate all the elements of this dress in a stylish way. I truly enjoyed making this design.
I used a variation of Rainbow Dust Colours Metallic Edible Paints, Satin Ice Fondant & Gum paste.
satin ice fondant rainbow dust paints satin ice gum paste airbrushing wedding cake #fashion collaboration fashioninspired
36