Cake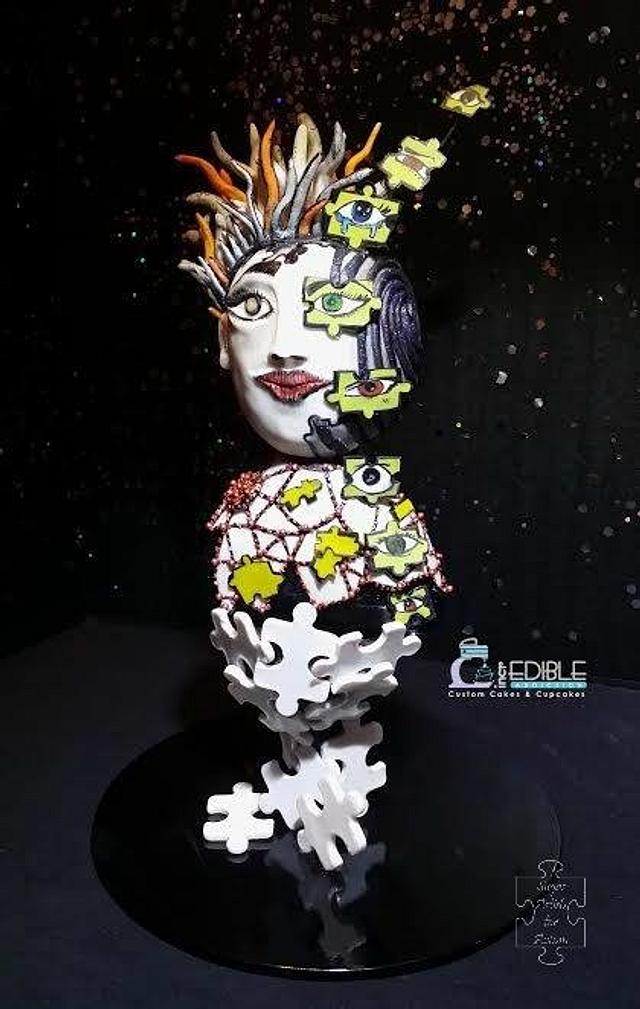 Sugar Art for Autism - Kea
So very honored to be back for the second year of this wonderful collaboration of cake artists to raise Autism Awareness.
This has been one of the most inspiring pieces I have ever worked on.
Nekea Blagoev's self portrait is so intriguing, I can only hope I did it justice in my rendition. Nekea is from Australia and is an award winning artist.
Please stop by her website getsmashedart.com and see this amazing woman's work for yourself, you won't be disappointed.
A mixture of modeling chocolate and Satin Ice fondant over RKT was used for the structure. The puzzle pieces on the bottom are Cake Play Isomalt. All else is hand cut, sculpted and painted using Americolor and Rolkem colors.
satin ice fondant cakeplay isomalt modeling chocolate americolor gel colors rolkem dusts sugar shapers ‪#‎sugarart4autism‬ #autismsweets #autismawareness #acceptancegoneviral #sugarart #cakeart
21