Cake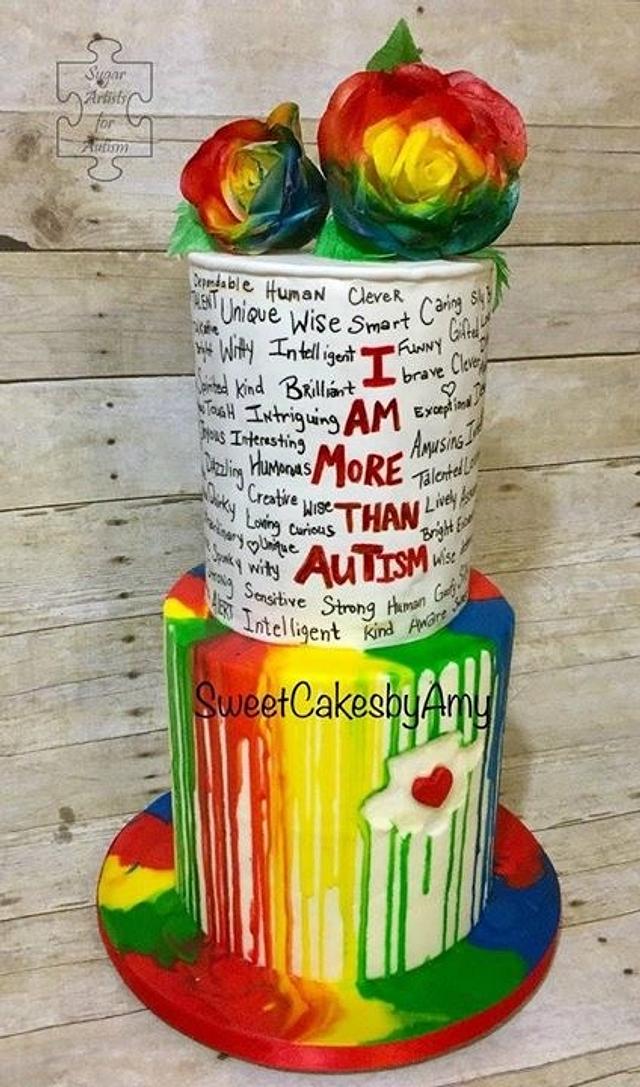 I am more than Autism
Did you know 1 in 68 is diagnosed with Autism Spectrum Disorder? Now you do.
Welcome to Sugar Art for Autism 2017, a group of confectionery artists from around the world who have come together to honor the 1 in 68 and do our part to raise awareness during this Autism Awareness month.
My piece is inspired by my wonderful daughter who is on the spectrum. When I asked her what she wanted people to know about her she said that people needed to know that she is more than her autism. That is what inspired this piece!
Look the other pieces at
https://www.facebook.com/SugarArt4Autism/
#SugarArt4Autism #1in68 #AutismSweets #AcceptanceIsAwareness #AwarenessGoneViral #AutismAwareness
wafer paper wafer paper flower chocolate ganache fondant edible food markers autismawareness autism #autismsweets #autism #‎sugarart4autism‬ ‪#‎autismsweets‬ ‪#‎artmeetsautism‬ ‪#‎acceptanceisawareness‬
33