Cake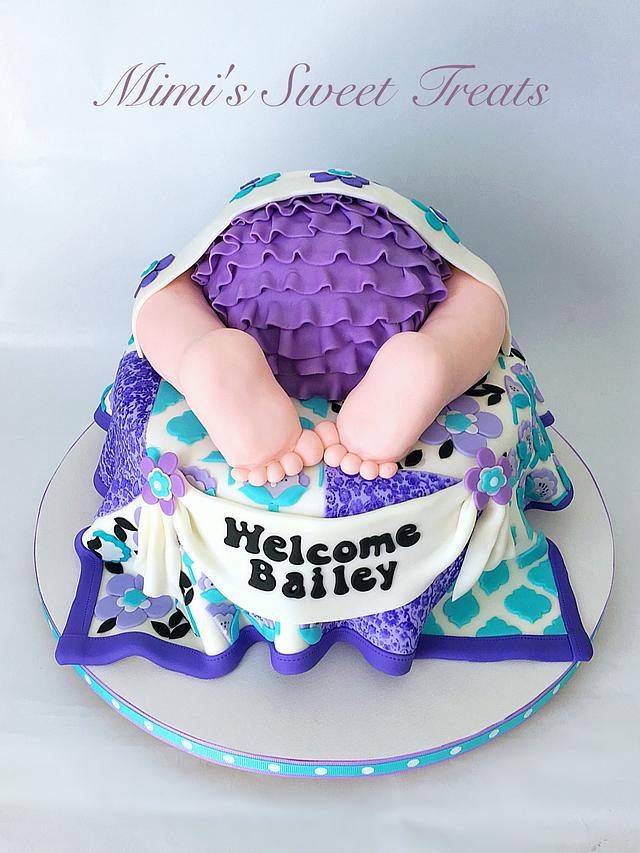 Baby Bottom Baby Shower Cake
Why good morning my Cake Decor friends!!
This week I created this adorable baby shower cake!! The fondant blanket covering the cake closely matches the baby bedding for the soon-to-be new little one!! Everything is edible!! The legs are made of Rice Krispie covered in marshmallow fondant!!
Thanks for looking and have a beautiful Sunday!!
4