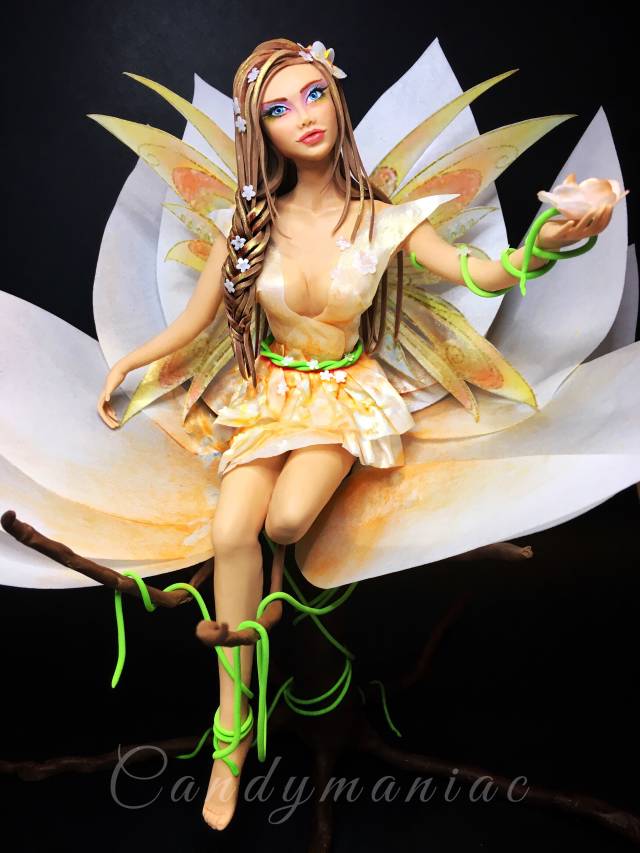 This is my fairy for the Spring fairy collaboration hosted by Nermen Sayed.
It is a fairy that is born inside the first spring flower and then with its turn, gives life to the rest of the flowers in nature.
It's completely hand made with modeling paste and wafer paper and is 24cm high.