It was my beautiful daughter-in-law's birthday recently, and was inspired by a afternoon tea paper cerviette design when I hand painted this two tier (6" and 4") lemon drizzle cake, filled with whipped lemon curd and white chocolate buttercream, her favourite. Covered in Satin Ice Fondant. I added the daisies on top, as spring is just around the corner, so thought some freshness would blow the February winter days away.
Took 4 hours to paint, kept it loose style. Im always drawn to keep adding more detail, but time-pressure put the reins on my paintbrush this time. hahaha
She was so happy with it, and as you can see from other photos here , got cut, eaten and enjoyed pretty promptly . other pic shows all four sides.
thank you for looking xx
https://www.facebook.com/callicreation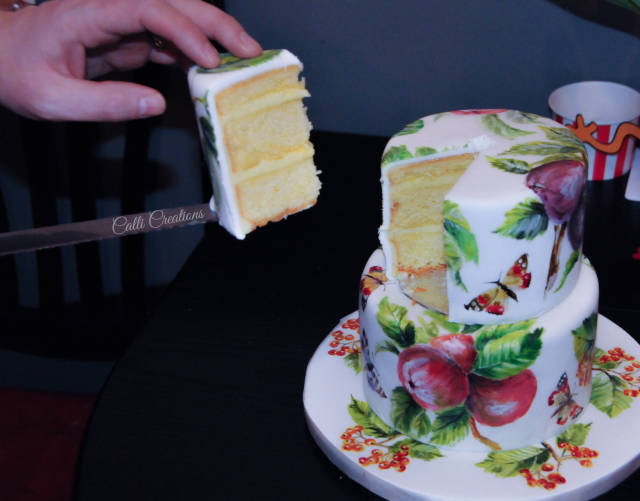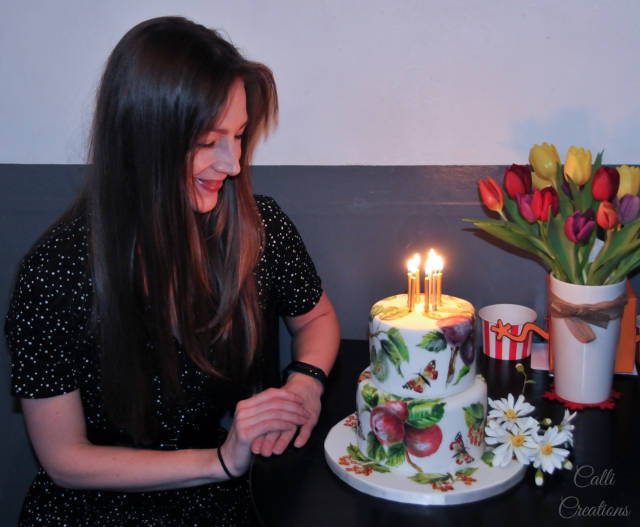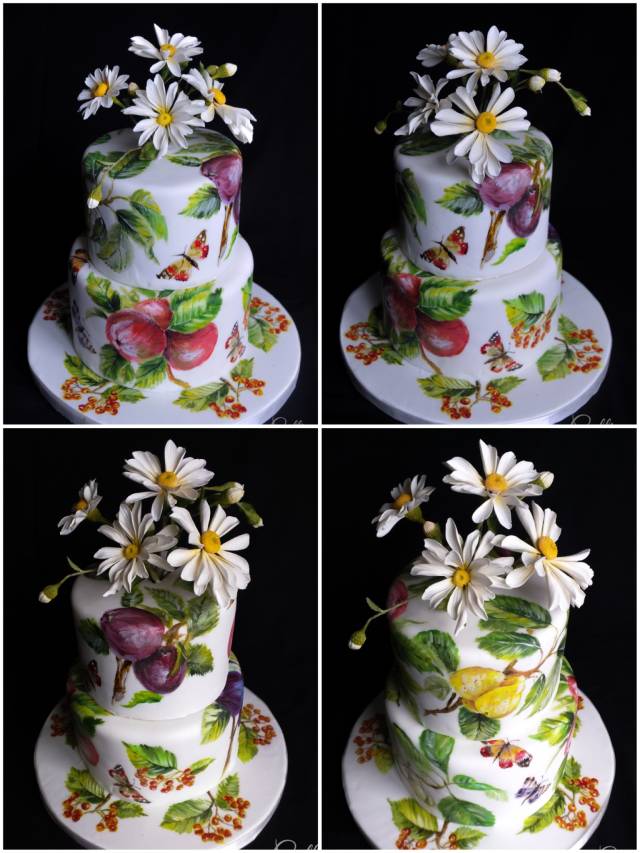 You must never limit your challenges, instead you must challenge your limits