Cake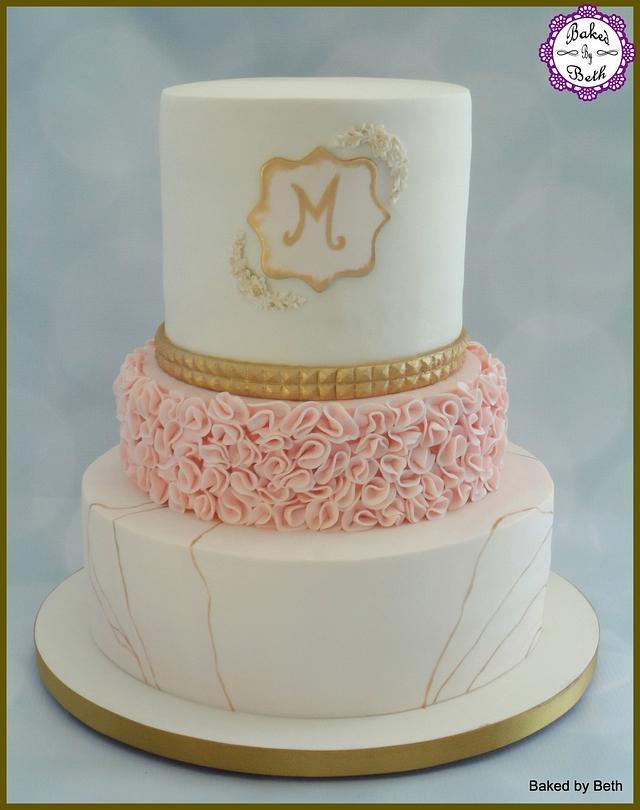 A Touch of Gold
It's been a while since I posted a new cake.
I created this for a good friends 40th Birthday. She gave me total control and free reign on the design.
Bottom tier is a cream/pink marble with painted gold.
Middle tier of pink ruffles
Top Tier a double barrel with painted monogram.
Can't wait to surprise her with this.
chocolate cake lemon cake vanilla cake buttercream ganache fondant lustre dust smoothers scrapers paint brushes circle cutter plaque cutter silicone mold wedding ruffles marble gold monogram pink 40th
3