Cake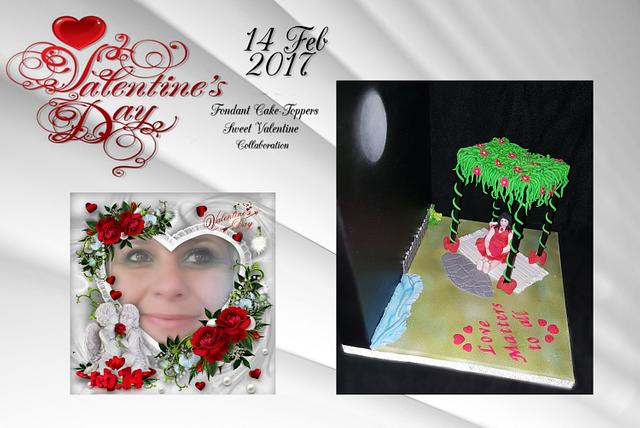 "Love matters to All" "Fondant Cake-Topper - Sweet Valentine Collaboration 2017"
Hallo I am Susan,
A working mom, who loves to make cakes. It is a time consuming as most of you know. For my Valentine project I chose to do something with the moon. I love being at the ocean at night, it is magical. The angel stands for hope. A heard is so fragile and can be broken so often but always recover. It seems that Love matters to all. That is what makes us human. The magic called Love.
For more of my work you can look me up on the web: www. sweetcakecottage.nl
Or if you want to like me on Facebook, just search for Sweet Cake Cottage
Hoi ik ben Susan,
Een werkende moeder die het leuk vind taarten te bakken. Zoals de meeste van jullie weten kost het een hoop tijd. Voor mijn Valentijn 's project heb ik gekozen iets te doen met de maan. En aangesien ik het erg leuk vind bij de zee, te zijn, in de nacht heb ik dit mooi kunnen combineren. Het heeft iets betoverends.De engel staan voor hoop. Wij mensen heeft sulke zwakke harten die is zomaar gebroken maar heelt heel snel weer bij het vinden van een nieuwe liefde. Liede maakt uit voor ieder een. Sonder liefde zijn wij niet.
https://www.facebook.com/fondanttoppervalentine/?ref=ts&fref=ts
9