Aditi Tewari
posted
almost 5 years ago
Gold and Turquoise Affair
Advertisement
Advertisement
Gold and Turquoise Affair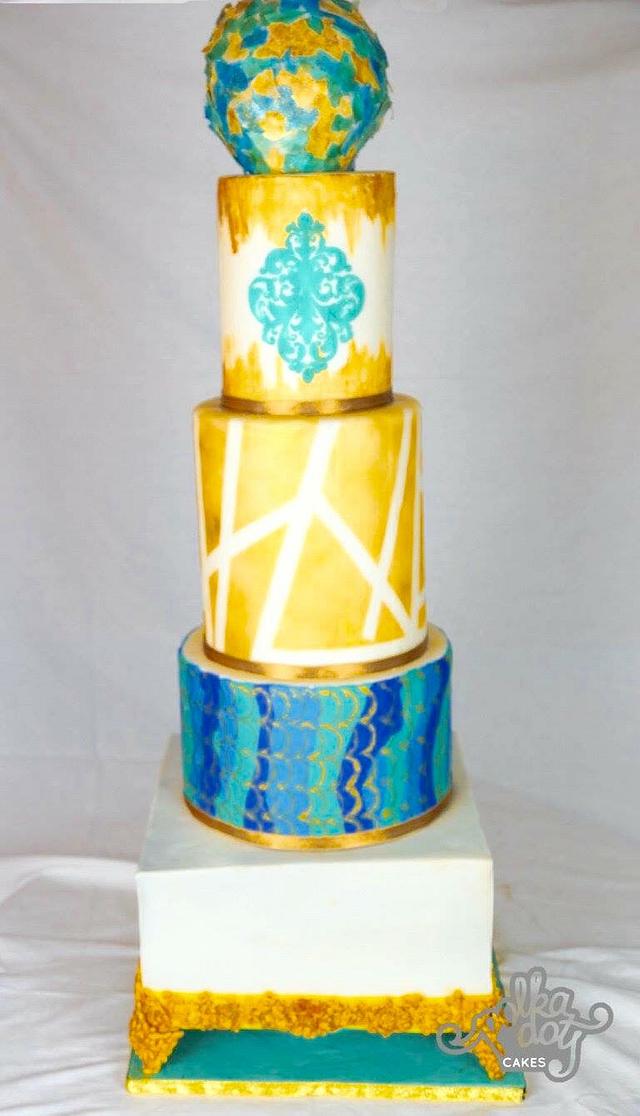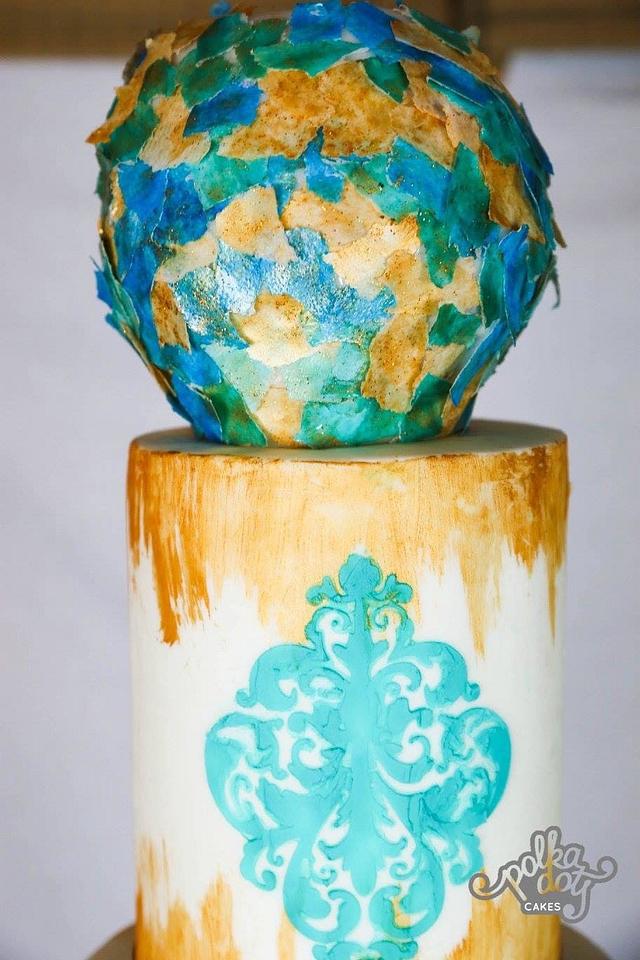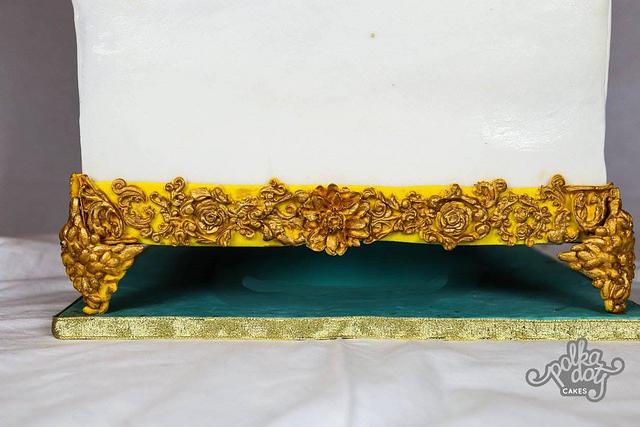 Advertisement
Advertisement
Posting my first wedding cake that I learnt at the Polka Dots Cakes Academy under the guidance of my mentor Ms. Priyanka Arora Nayak . I decided on a Turquoise and Gold color scheme inspiration which comes from a Mediterranean setup. The bottom tier has bas relief work on all sides and is elevated by almost 2 inches. I used silicon moulds on the edges to get that look.
The next tier has fish scales done on the entire tier, colours that I've chosen for the work are a classic combination of royal blue, electric blue and turquoise.
Next tier is done by air brushing giving my cake a different chic look altogether.
Next is done by stenciling using royal icing and the top most is finished with wafer paper . i always wanted to play with blue shades and so I finally ended up making this huge wedding cake!
Aditi Tewari