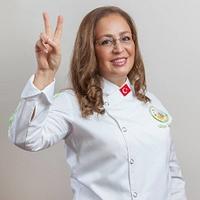 Gulcin Tekkas
posted
over 4 years ago
Give Peace A Chance Collaboration
Advertisement
Advertisement
Give Peace A Chance Collaboration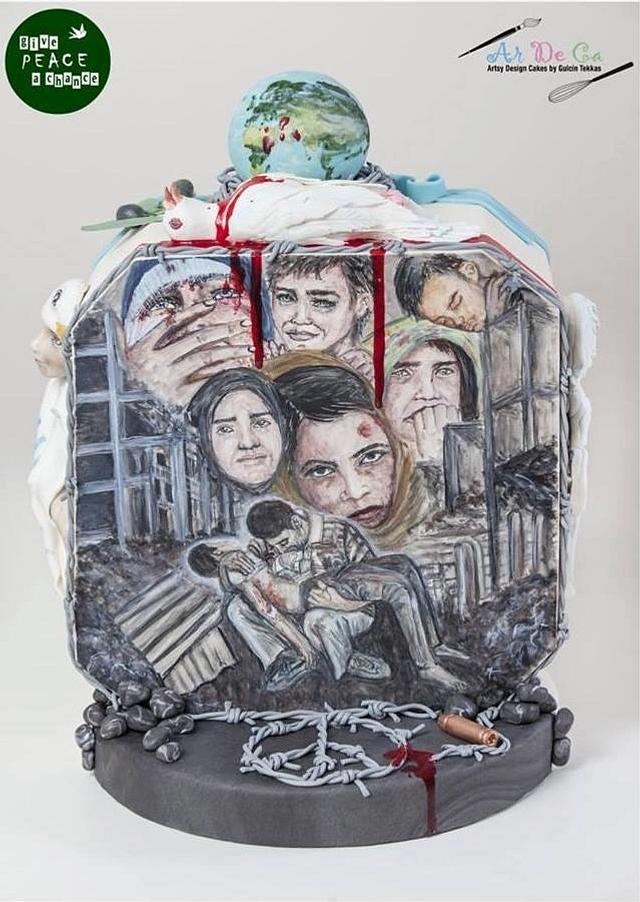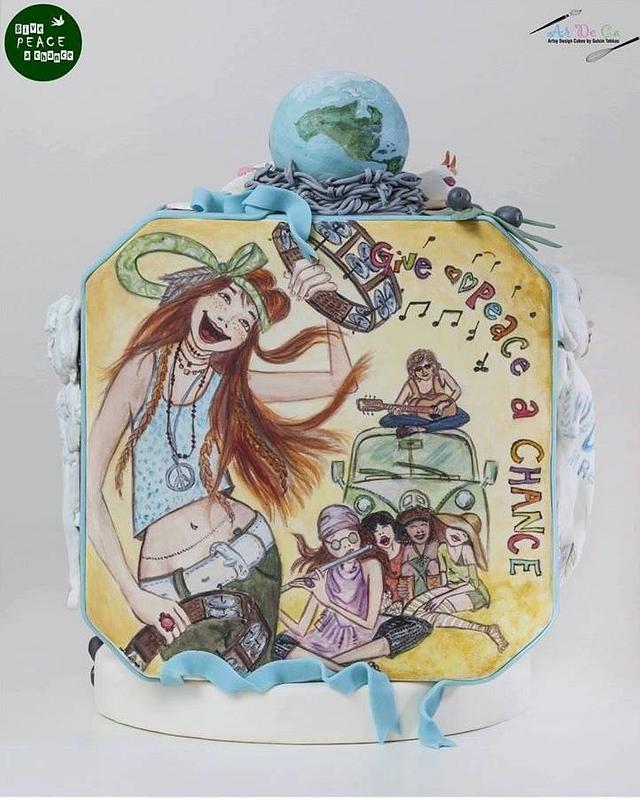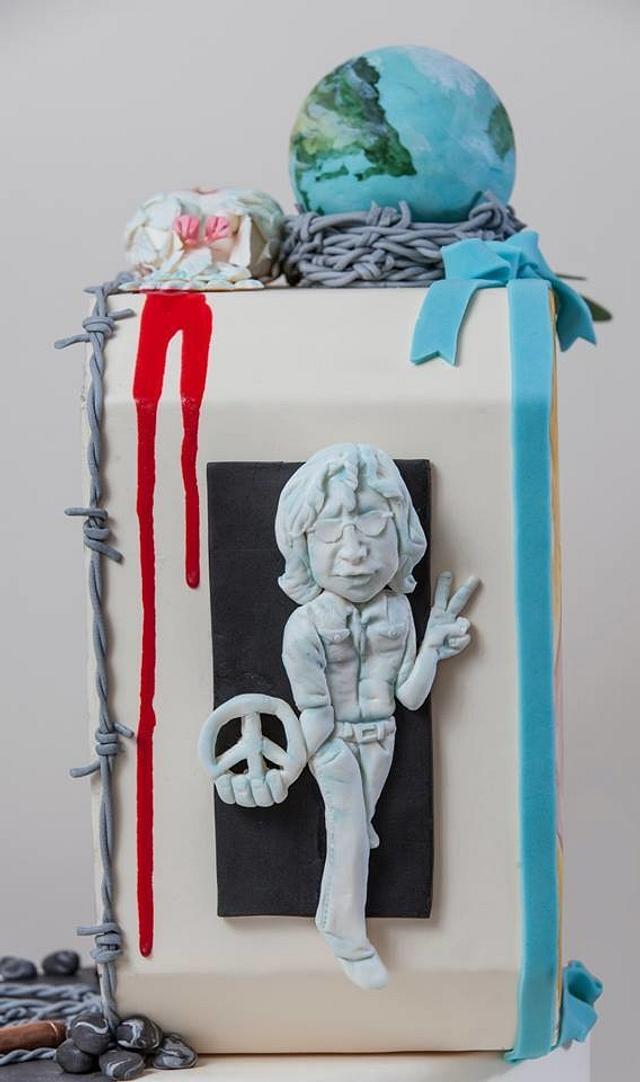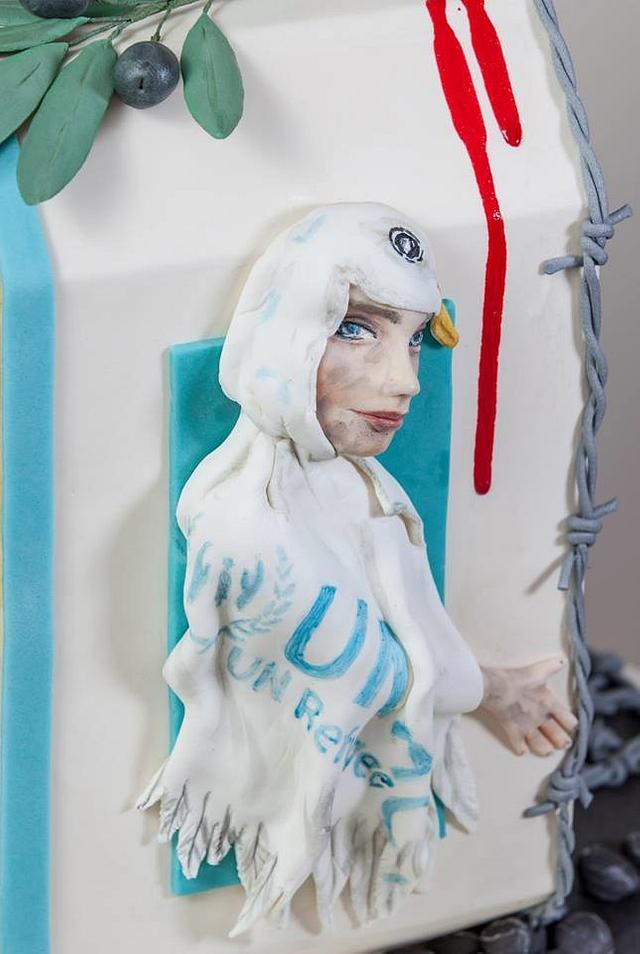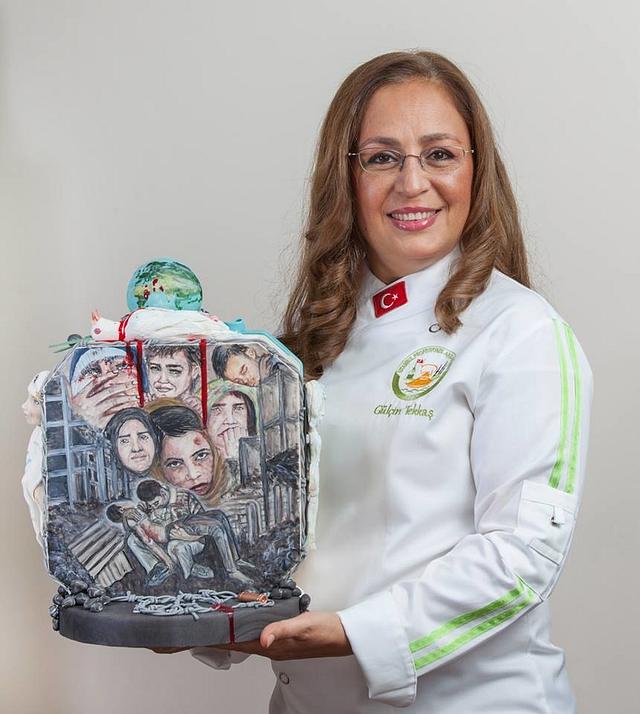 Advertisement
Advertisement
Peace… Always peace, eternally peace…
In the first side of my artwork, I described war. It consists of a compilation of eight different images. It is entirely hand-painted.
The second side is in the shape of a gift package… It symbolizes the fact that peace is a gift. Music notes are the original notes from "Give Peace a Chance" by John Lennon.
On the third side, I created John Lennon by using the technique 'relief'. The title of this piece is "Hopelessness within hope" It portrays Lennon's attempt at peace. The dripping blood hints at Lennon's assassination. (Black background, white artwork.)
In the fourth side of the piece is about the refugee crisis. I used the technique of 'relief' again. This piece is called 'The Hope within Hopelessness'. It rather describes the lack of attempt from the international organizations in terms of helping the refugees in need. (Blue background represents the United Nations and the child that is wearing a cape made from useless UN posters.)
In the top of the piece, there's a bird's nest amongst barbed wire. The egg in the nest, is our world. Blood has scattered on to certain part's of the world, and there are still wars going on in these places. The dove has been shot… The blood that's been scattered is the dove's blood. The olive tree branch that portrays peace has fallen…
On the ground, amongst the destruction, there's a peace sign that's been made out of barbed wire and bullet shell. Still, there's blood on it.
I'm aware that my piece consists of a lot of pain and tears; but this is what wanders through my mind the most: peace, always peace, eternally peace… I hope 2017 is a year full of eternal goodwill.
#ardeca #bygulcintekkas