Cake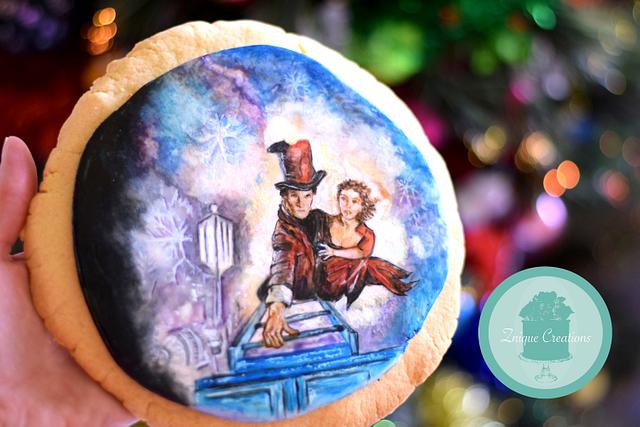 A Merry Whovian Christmas Collaboration- Cookie
This was the hand painted cookie made as part of https://m.facebook.com/A-Merry-Whovian-Christmas-306800129720946/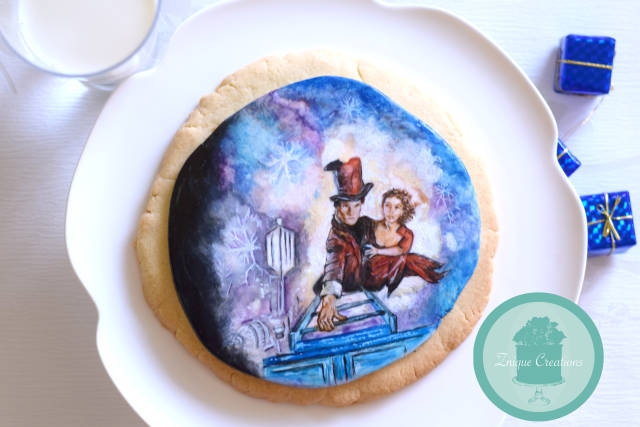 Dr. Who is longest running Science Fiction Television Series in all of Time and Space.
Produced by BBC and first airing in 1963, "The Doctor" has shared his adventures with us creating a cult following that spans the Globe.
Us Whovians, as we are called, look forward to an annual tradition…the yearly Dr. Who Christmas Special.
As old and new fans we have come together to share a love of "The Doctor" and bring you some of our favorite moments from the Christmas Specials we love the most.
Weather you are a Whovian or not we hope you enjoy the artistry and love that has been put into each creation ❤️
cookie fondant americolor gel colors paint brushes whovian drwho dr.who christmas cookies cookie hand painted
42