Cake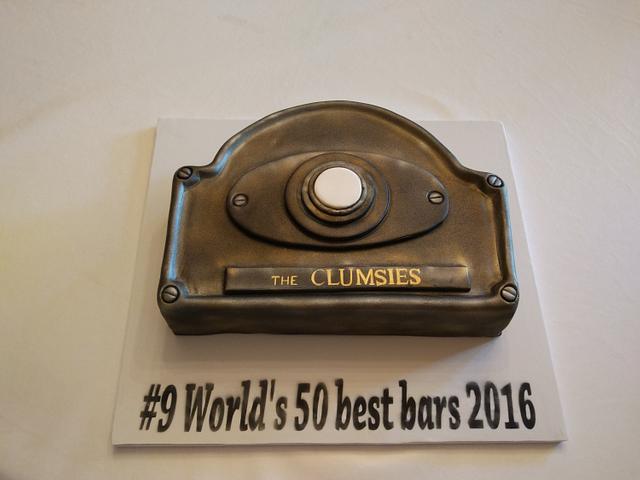 The Clumsies
"The Clumsies" all day bar, in the centre of Athens, offers unique cocktails by distinguished bartenders (Greek World Class Winners).
It is located on Praxitelous Street and the only way one can tell that this is "The Clumsies" is the Doorbell.
In 2015, "The Clumsies" featured in the list of the World's 50 Best at the 22nd place and in 2016 reached the 9th place!
For the celebration of their second year since opening they requested from me to make a 3D birthday cake exactly like the doorbell.
This particular doorbell is a very old and vintage piece, so the only issue for me was how to illustrate it's colour.
With the help of the airbrush I created all the shades that the doorbell has.
The size of the cake is 35cm.
I am very happy for the result!!!!
airbrush airbrush colors sugarpaste airbrush airbrush doorbell airbrush colors airbrushing
2