This was my piece for the Animal Rights Collaboration – an international public cake collaboration hosted by Tartas Imposibles by Isabel Tamargo.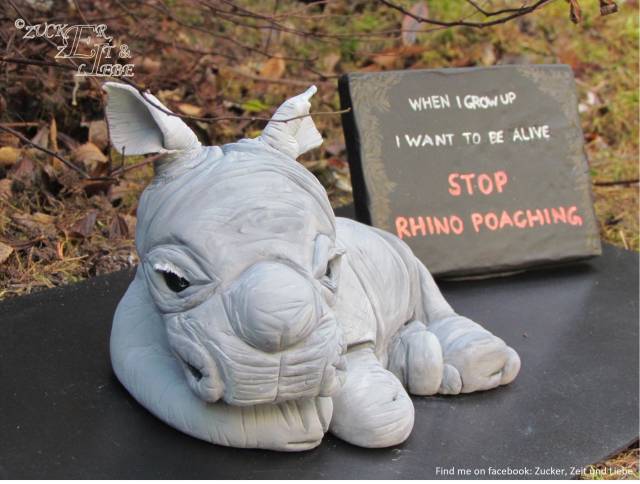 I'm very proud of beeing part of this collaboration for animal rights!
I've made a baby rhino, dreaming of his future!
It says: When I grow up.. I want to be alive!
STOP RHINO POACHING!
The bloody hunt for the Horn of the Rhinoceroses is unfortunately still very up-to-date. 2015 was considered as a bloody record year of hunting for rhinoceroses with 1.175 killed Rhinos in Namibia and Zimbabwe.
Not only the adult animals are dying, also the calves are victims of poaching, because they can't survive on their own after the death of their mother.
Respect other creatures! Stop the Rhino Poaching!