Cake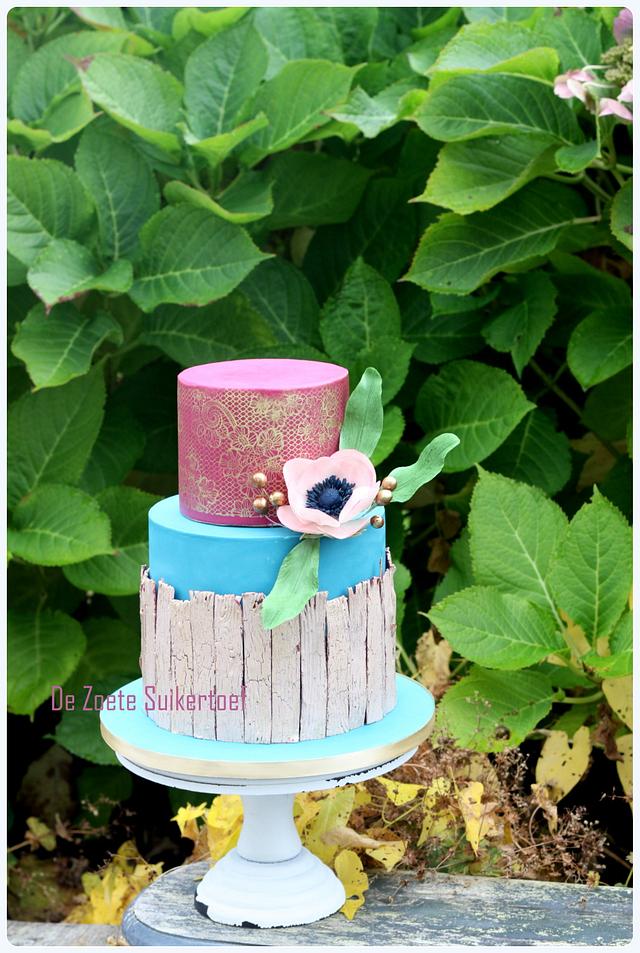 Dummy for Cake International
This weekend you can see this dummy in Birmingham, at the Cake International show.
For this dummy I've used two new products from The Little Cakeshop in Hilversum.
On the bottom tier you see aged wood. The aged wood effects can be made with a product called 'Cake Crack'. As you can see 'Cake Crack' creates a crackle effect on the fondant.
Cake Crack can be used for many purposes!!
On the top tier I used a new Sugar Tattoo mesh stencil from The Little Cakeshop.
I wrapped the stencil around the dummy and than dust the stencil with a soft brush, dipped in golden dust from Rolkem.
www.facebook.com/dezoetesuikertoef
www. thelittlecakeshop.nl
cake crack rolkem super gold sugar tattoo mesh stencil soft brush cracked cake rolkem super gold sugar tattoo mesh stencil dummy sugar flowers anemone birmingham cake international birmingham 2016
5