I am so proud to be a part of the Sugar Skull Bakers for my second year.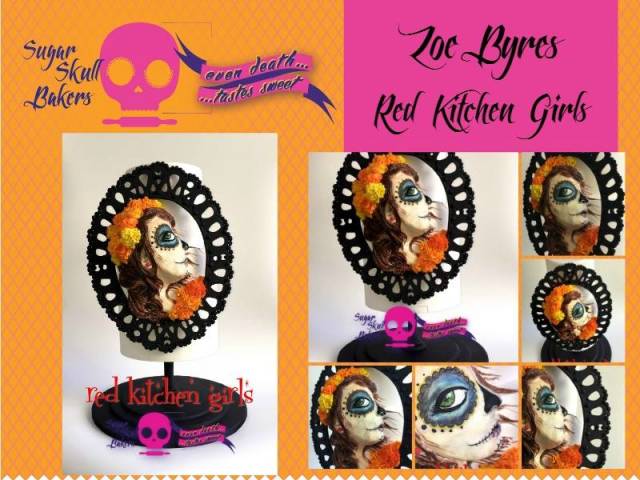 This is my contribution for the 2016 Collaboration – "Mi Hermosa"
She is soft and subtly coloured with traditional Dia de los Muertos make up and bright marigolds punctuating her hair but she surrounded by a dark picture frame that constrains the colour and life of the piece.
Mi Hermosa is a celebration and tribute to the beauty of life and love but it also acknowledges the a lingering sadness of loss.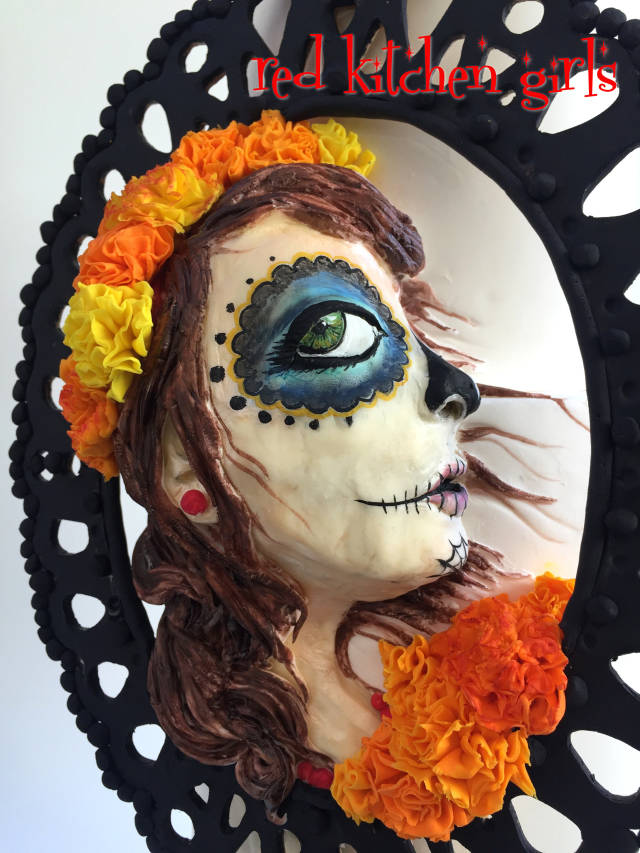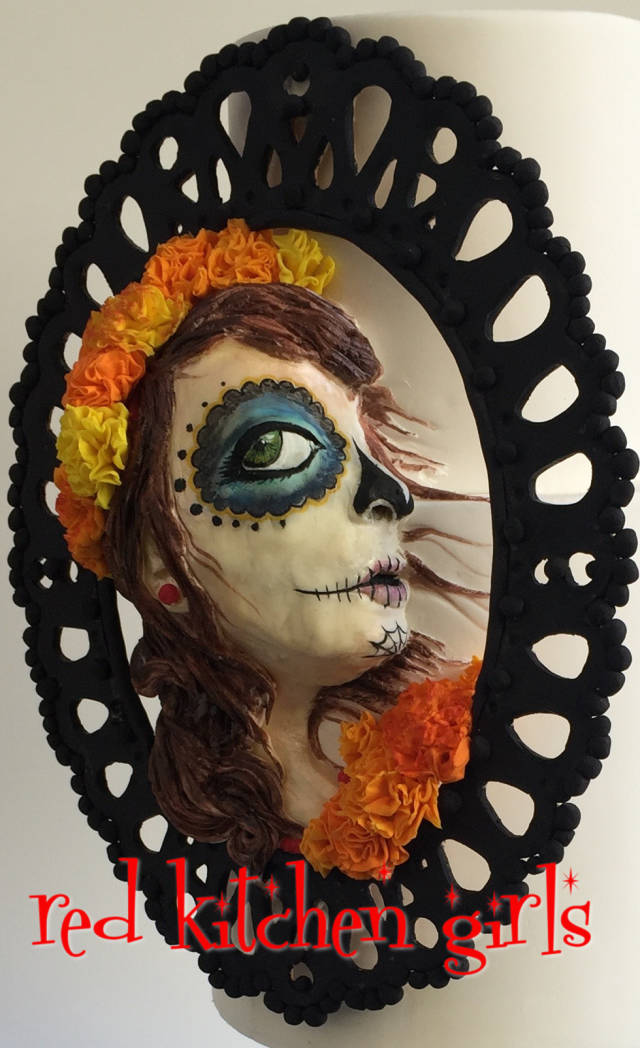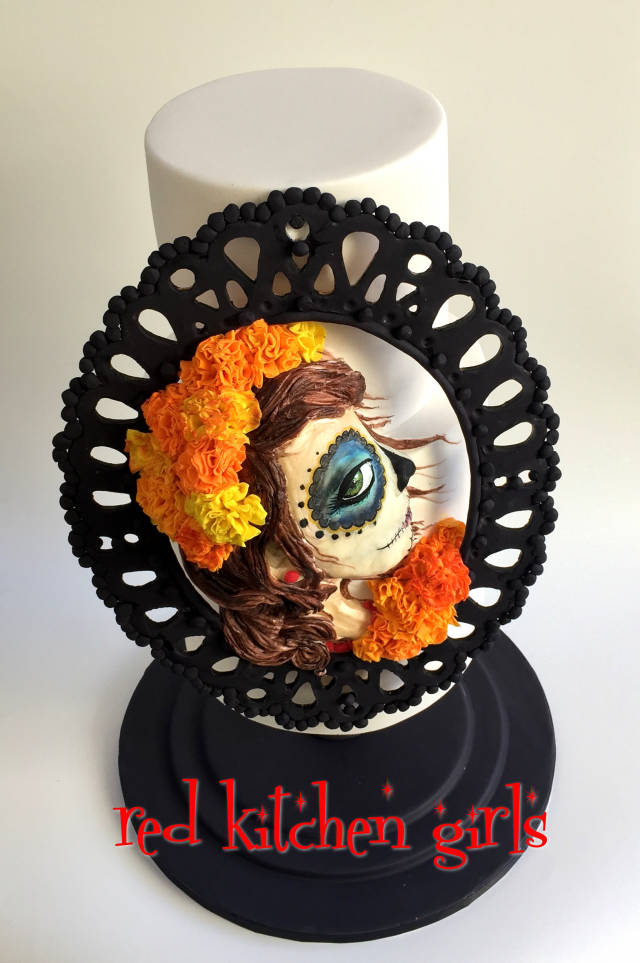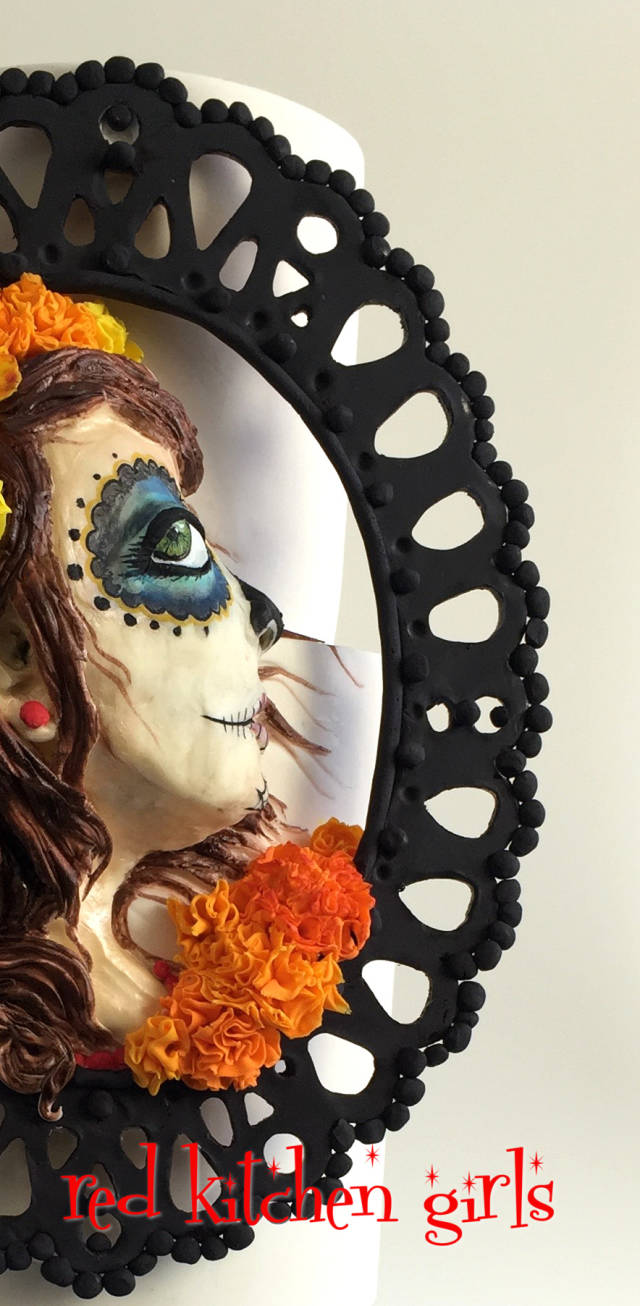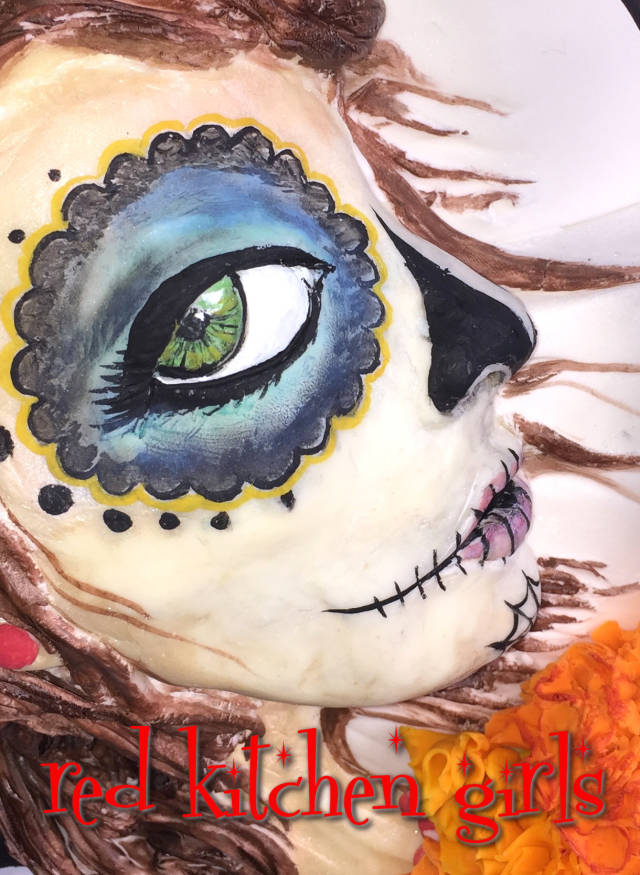 This piece is hand carved and painted.
Twitter: https://twitter.com/sugarskullbaker
Instagram: https://instagram.com/sugarskullbakers/
Facebook: https://www.facebook.com/sugarskullbakers/?fref=ts