Cake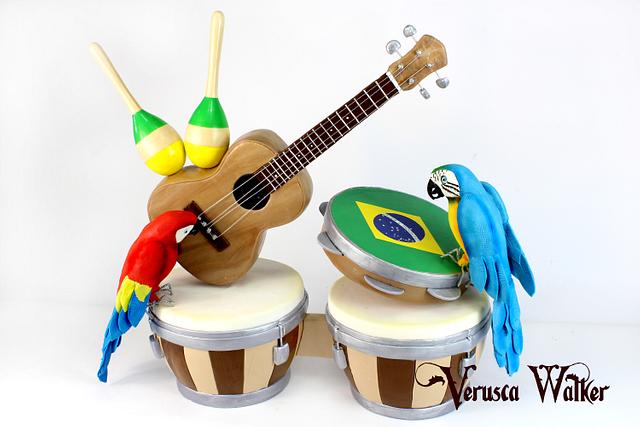 Brazilian Music
Music Around the World – is a cake collaboration gathering 41 cake and sugar artists from all over the world to celebrate International Day of Music.
You can see all the creations together in our gallery, as well as the individual albums with details of every piece.
www.facebook.com/MusicAroundtheWorldCakeNotes
My choice was to represent my Brasil and all 5 regions with different cultures and music.
Hope you Enjoy !!!!!
chocolate mudcake styrofoam fondant hands #musicaroundtheworld #cakenotes #musicaroundthewordcollab #internationaldayofmusic #cakecollaboration #cakeart verusca walker cake
49