Cake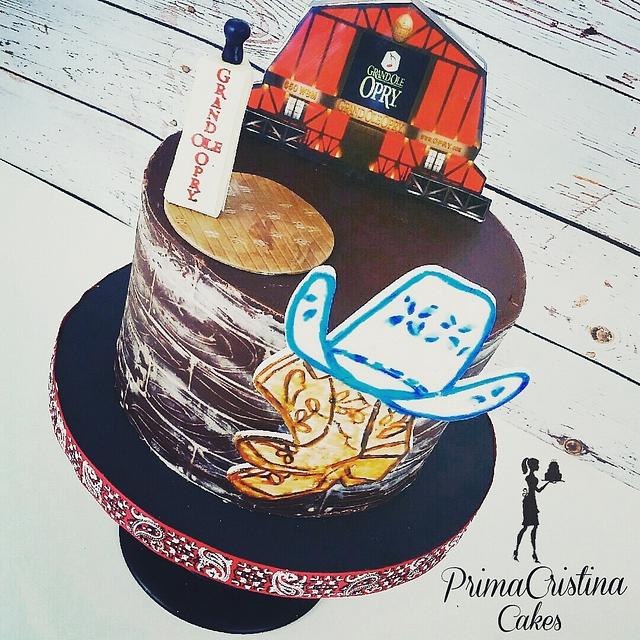 Grand Ole Opry Nashville Country Music
I was asked to do a cake design that could feature The Circle from the Grand Ole Opry in Nashville. The boots and hat are handpainted replicas of the birthday girl's.
My exciting discovery on this caje is the patterned ganache technique I used. I'm not a fan of fondant so often cover cakes in just ganache or colored ganache. This time for added detail I etched a woodgrain pattern with a toothpick & a skewer into the ganache, then over costed the marks with buttercream. Easy woodgrain! So many other applications for this technique using different colors & patterns. I'm very excited about it!
Hope you are too 😉 thanks for looking!
ganache edible image gel colors country barn nashville music music cake microphone cowboy cowgirl cowboy boots cowboy hat wood wood effect wood grain ganache
5